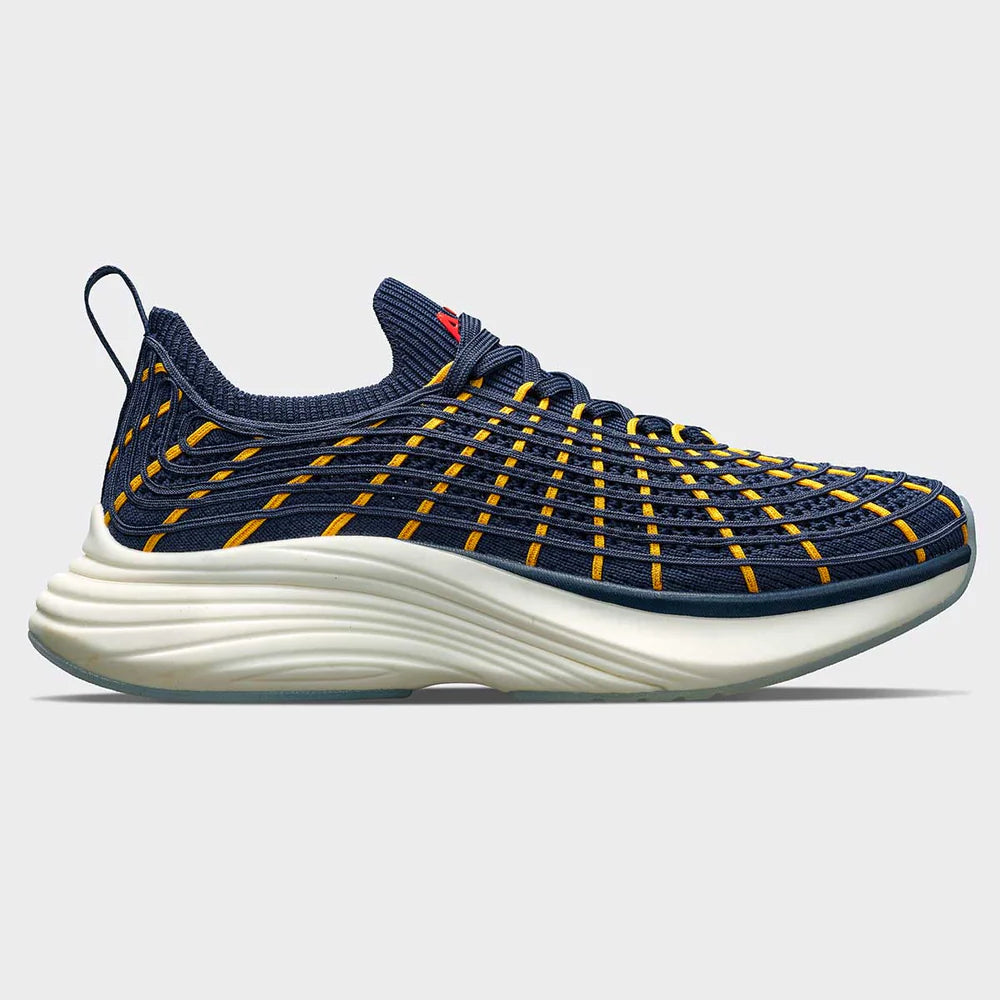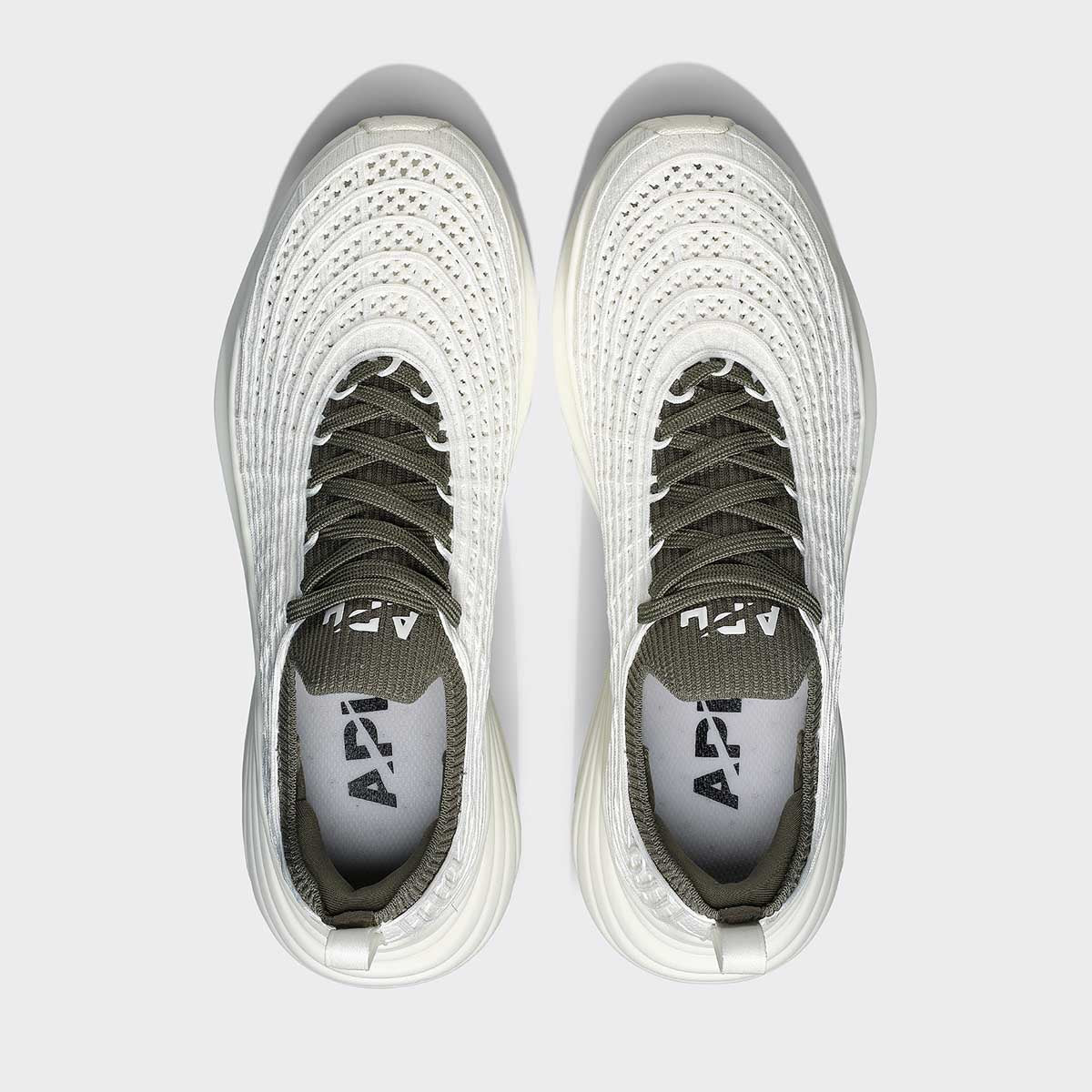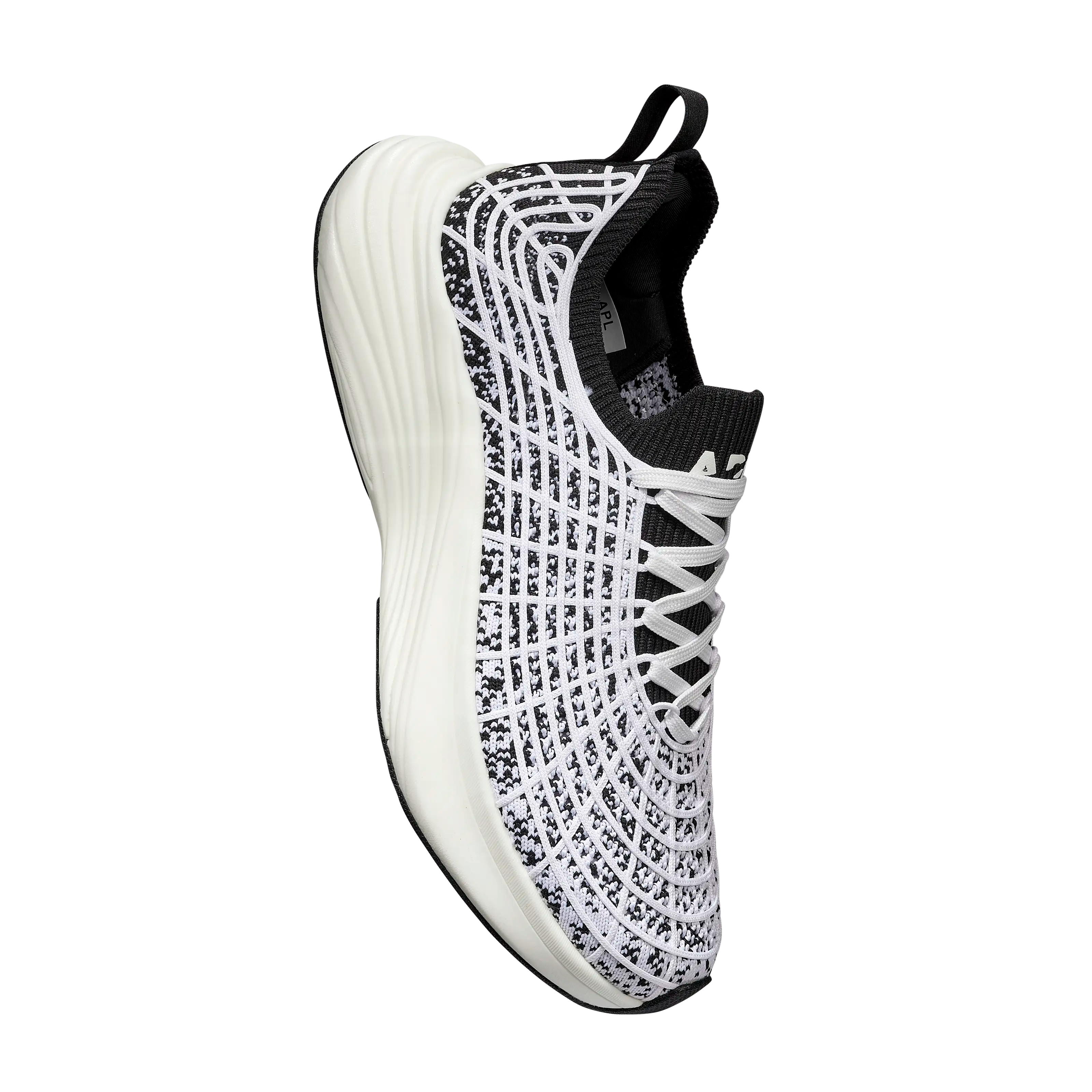 The APL Techloom Zipline introduces new construction techniques to further improve performance. Featuring a seamless TechLoom construction the single layer upper provides lightweight breathability throughout, with engineered ribbing along the tongue and collar to provide stretch where it's needed. The new APL TechLoom Ziplines completely surround the upper, providing both lateral and longitudinal support without compromising flexibility. The hollow cord APL TechLoom Ziplines keep the weight low and shoe balanced to help you perform your best. The sleek upper is fitted atop the maximum cushioning APL FutureFoam midsole, with internal Souffle sockliner for long-lasting and responsive cushioning.
The APL FutureFoam running midsole compound was developed to provide exceptional compression, rebound and energy return through strenuous testing over the past 24 months. The midsole surface features horizontal channels carved by the wind to make each stride smoothly flow through the air. Additionally, a slanted, forward leaning shank plate is sandwiched between the two-piece midsole to help promote forward motion upon foot strike, and accelerate the gait cycle. The midsole sits atop a lightweight, two-piece rubber outsole that provides excellent traction along your journey.
The all-new proprietary APL Soufflé sockliner provides a final layer of long lasting, superior cushioning that makes this incredible performance runner have the step in comfort of a recovery shoe. The APL TechLoom Zipline encourages you to keep moving forward, as fast as you can. 8mm drop. 10 oz.
-Seamless Techloom construction the single layer upper provides lightweight breathability.

-Engineered ribbing along the tongue and collar to provide stretch where it's needed.

-New APL TechLoom Ziplines completely surround the upper, providing both lateral and longitudinal support without compromising flexibility.

-Maximum cushioning, two-piece APL FutureFoam midsole specifically tuned for running.
Slanted shank plate encourages forward motion upon foot strike.

-Lightweight, solid rubber outsole designed for road and gym use.

-All new proprietary 5mm APL Soufflé sockliner.

-Machine washable. Air dry.

-Men's size 9 is 7mm at the forefoot, 25mm at the heel and an 8mm drop along with a 5mm APL Soufflé sockliner.

-8mm drop