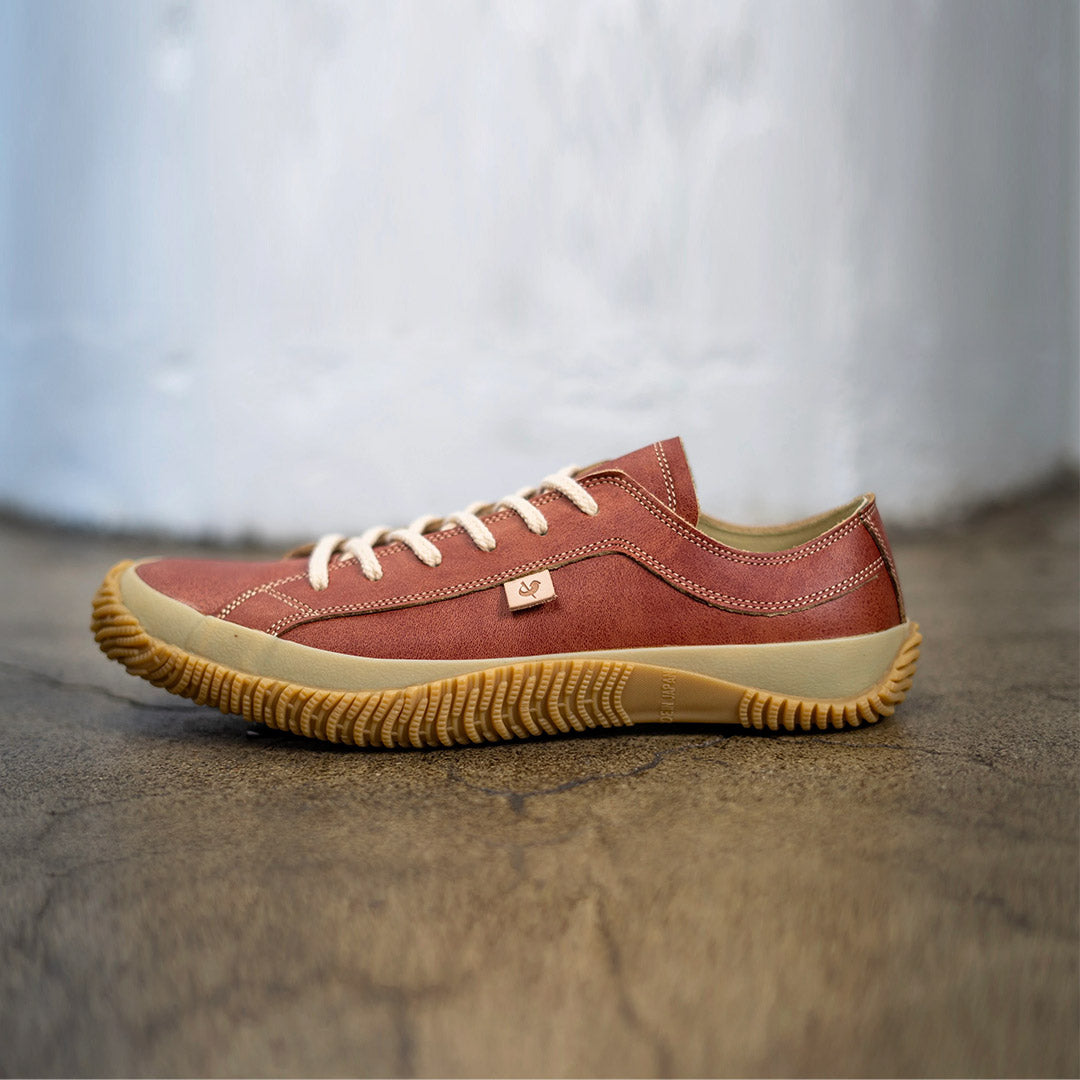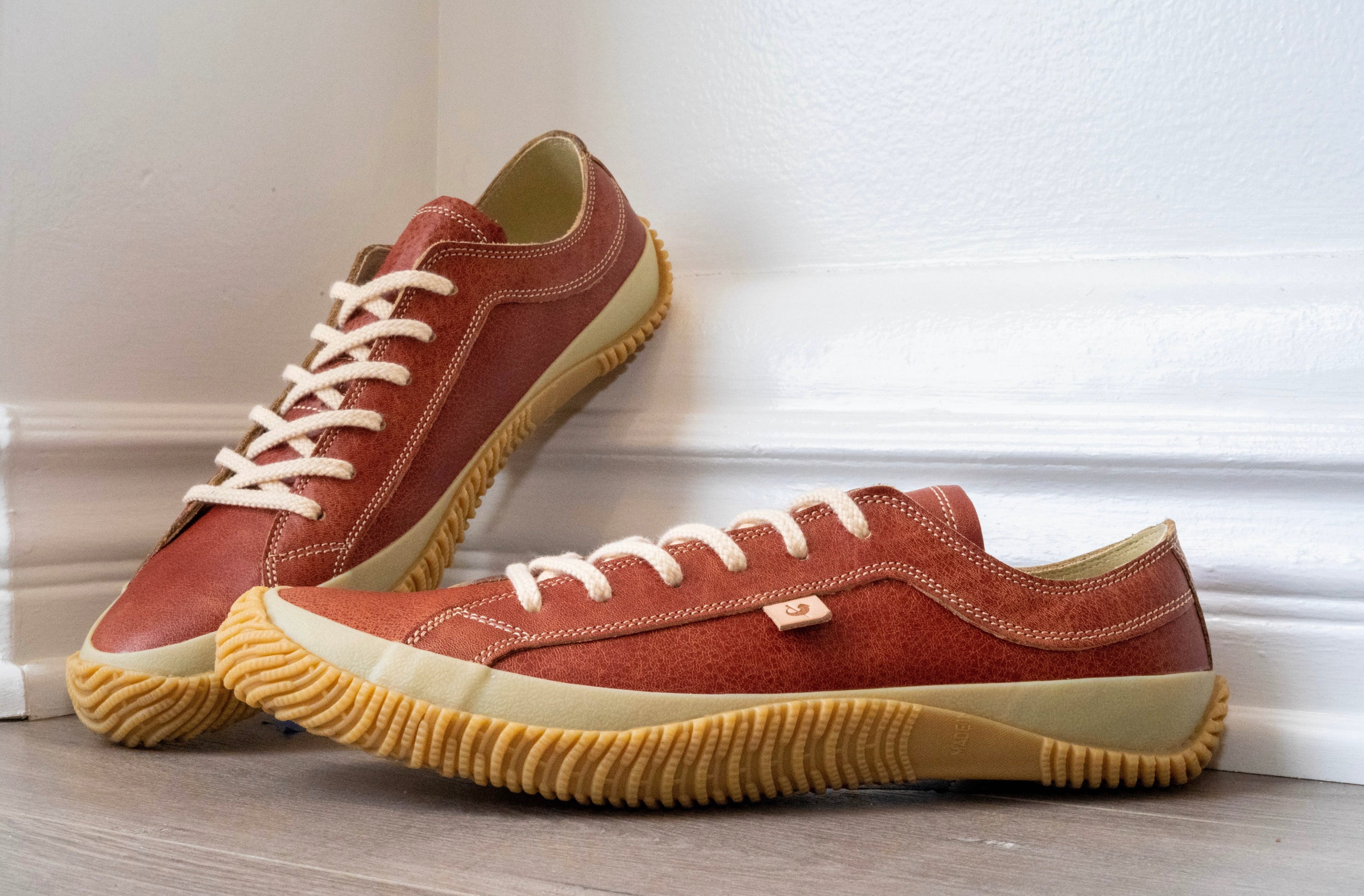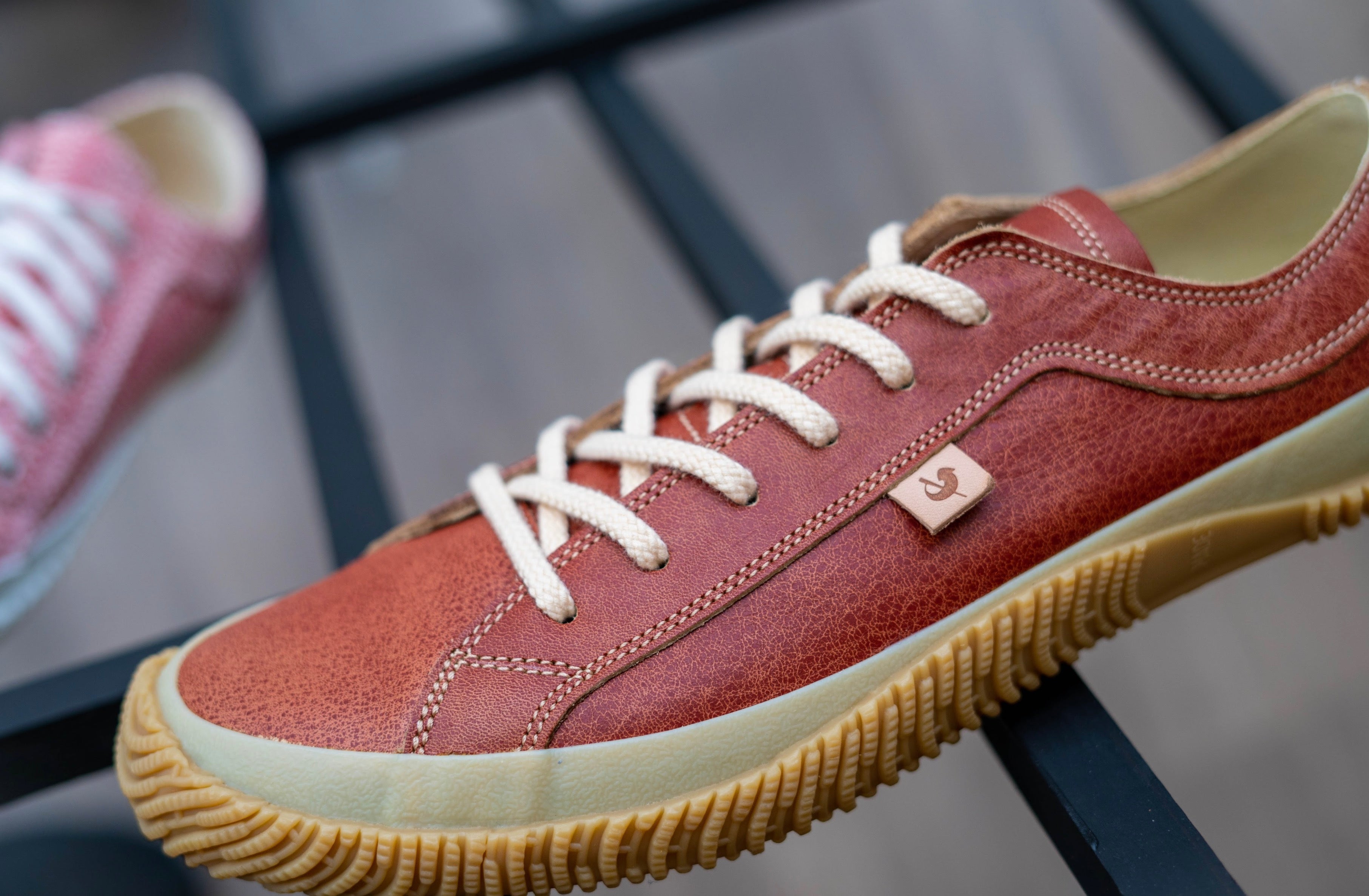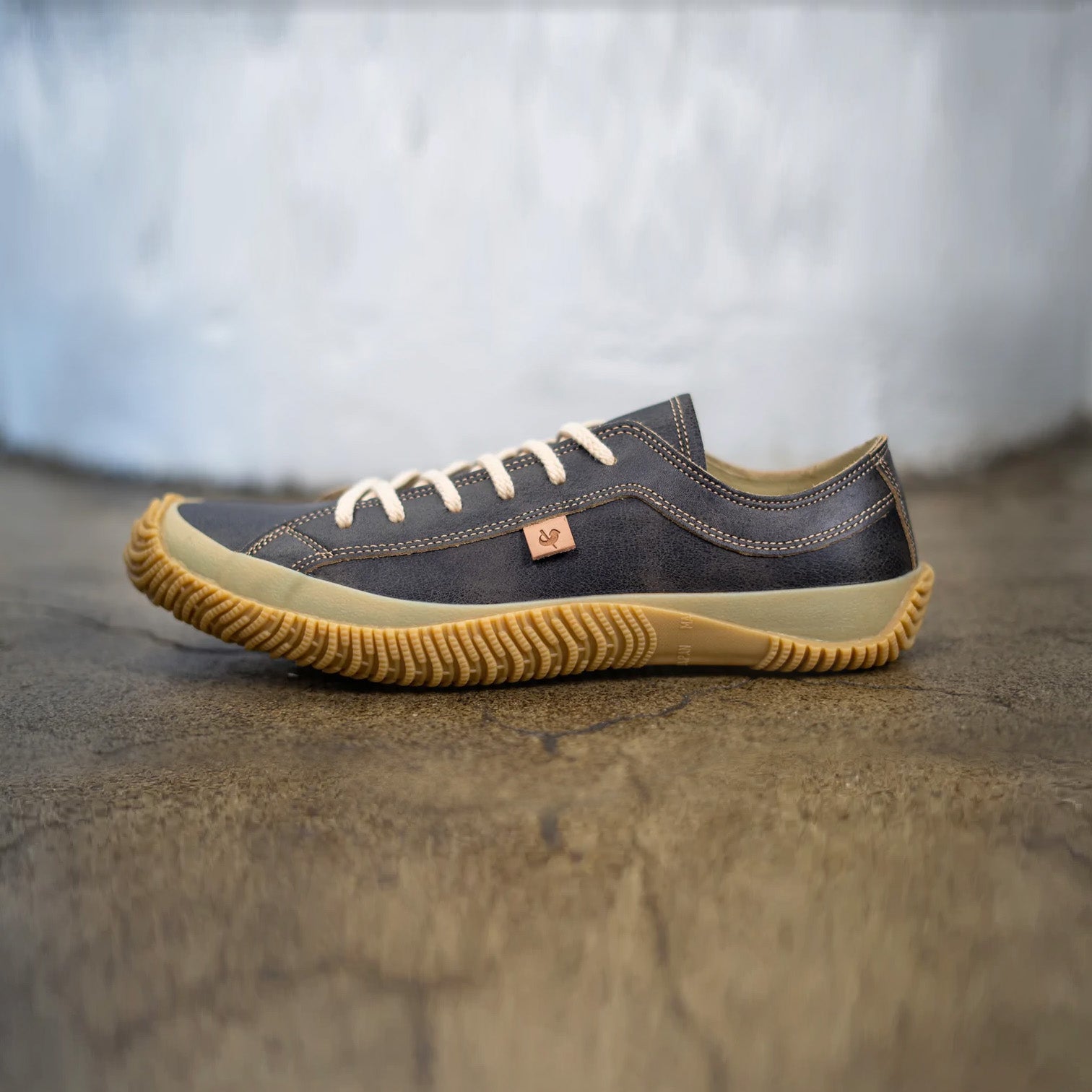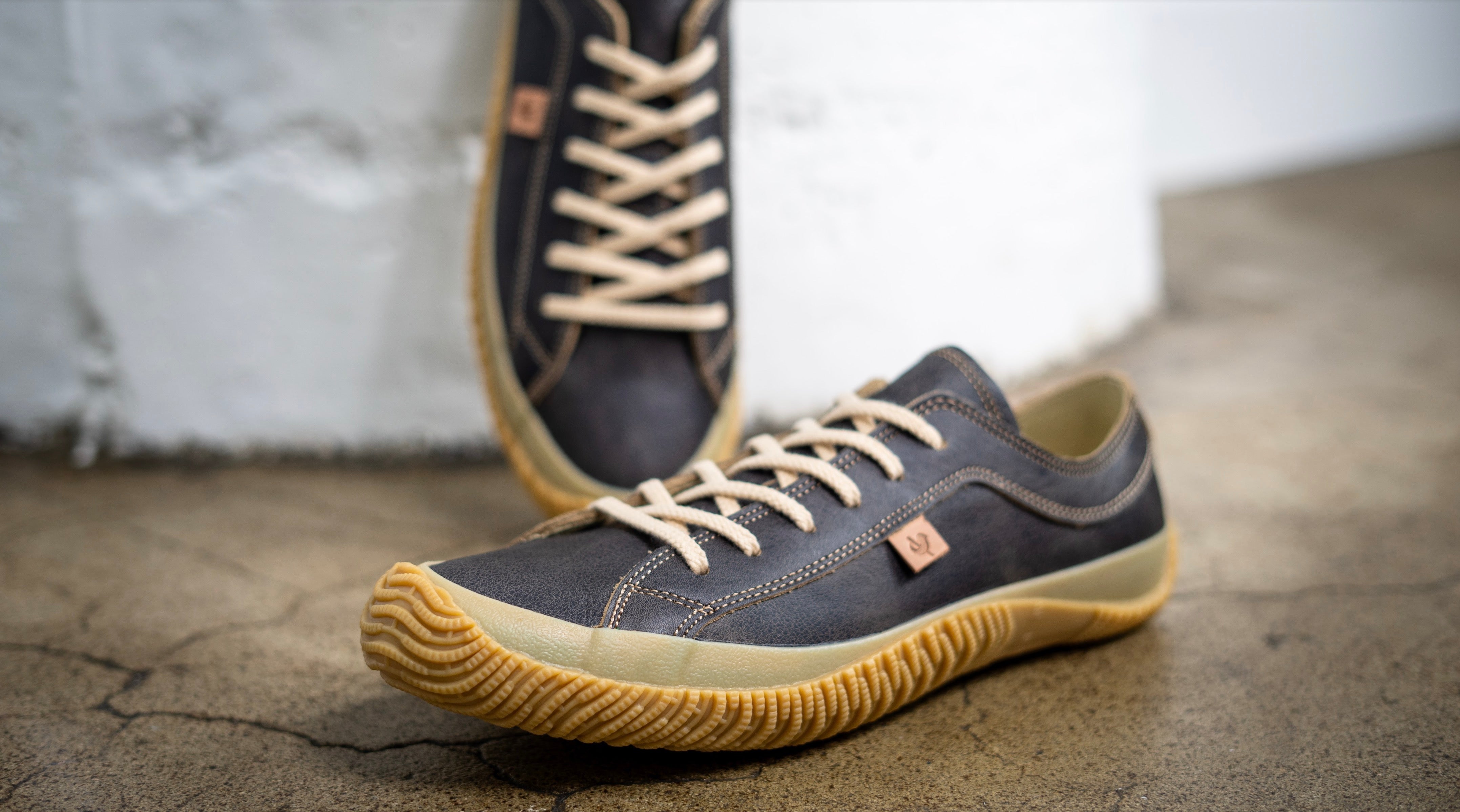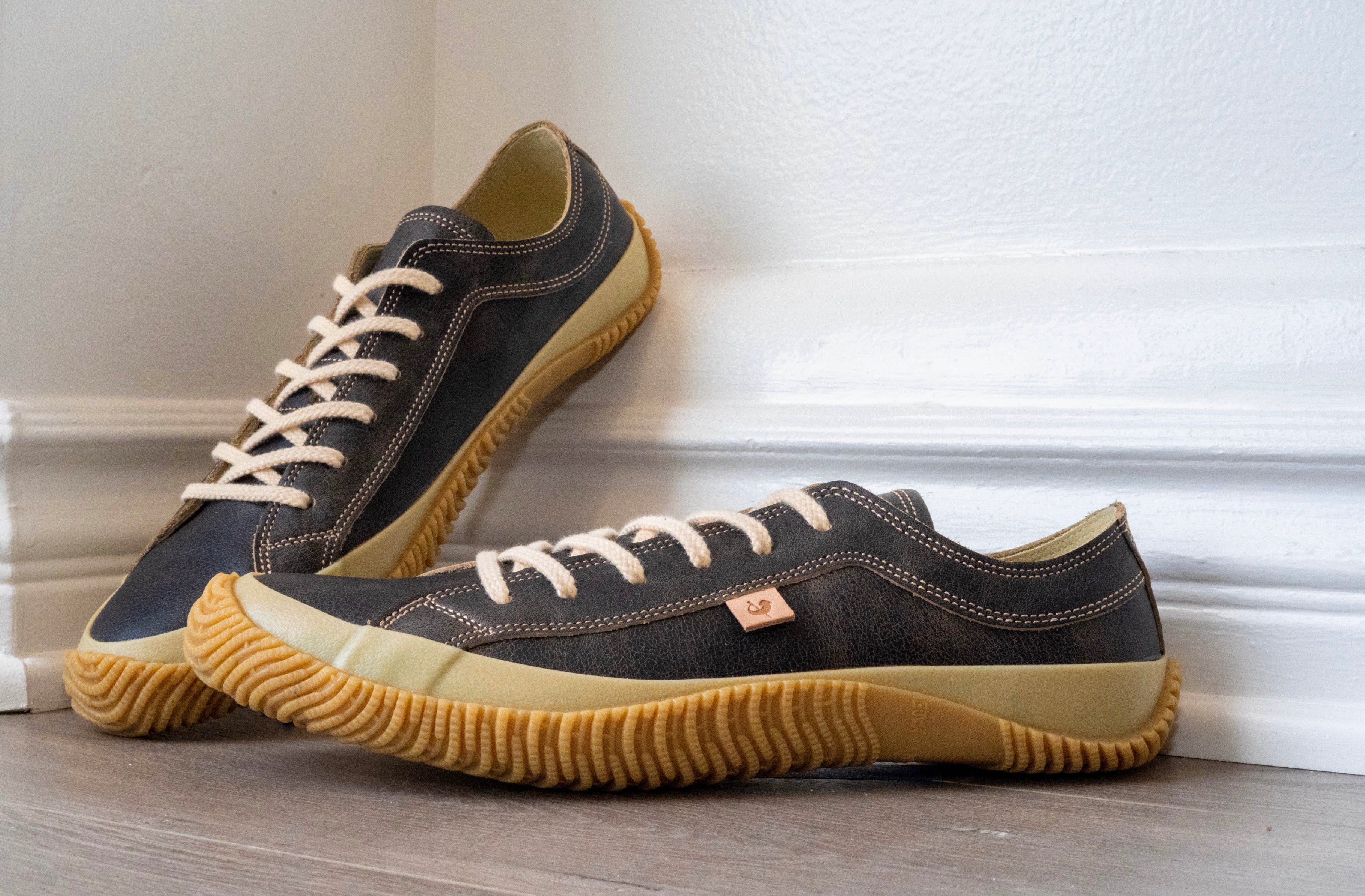 Model 115 is made from top-grain cow leather treated with special oils for a vintage and distressed look and a vulcanized natural rubber sole. Padding is built into the ball of the foot that spreads out and fills your arch.
About the shoes
All shoes are handmade, top to bottom, in Hiroshima, Japan. The soles are vulcanized from genuine rubber produced in their own factory from raw materials, the leathers are all specialty top grain leathers cut and sewn in-factory.
These shoes are not meant to be a tennis shoe, but more of a form-fitting walking shoe; a casual, but elevated look with a distinct style.
With the exception of a few models, most lines produced each year will only ever be made once, and never again. 
SIZING 
We use a S/M/L model that covers a range of men's and women's sizes:
| | | | |
| --- | --- | --- | --- |
| Men's | | | |
| Size | US | European | CM |
| XS | 5 ~ 5.5 | 36 ~ 37 | 22.5cm |
| SS | 6 ~ 6.5 | 37 ~ 38 | 23.5cm |
| S | 7 ~ 7.5 | 38 ~ 39 | 24.5cm |
| M | 7.5 ~ 8 | 40 ~ 41 | 25.5cm |
| L | 9 ~ 9.5 | 41 ~ 42 | 26.5cm |
| LL | 10 ~ 10.5 | 42 ~ 43 | 27.5cm |
| XL | 11 ~ 11.5 | 43 ~ 44 | 28.5cm |
| XXL | 12 ~ 12.5 | 44 ~ 45 | 29.5cm |
| | | | |
| Women's | | | |
| Size | US | European | CM |
| XS | 6 ~ 6.5 | 36 ~ 37 | 22.5cm |
| SS | 7 ~ 7.5 | 37 ~ 38 | 23.5cm |
| S | 8 ~ 8.5 | 38 ~ 39 | 24.5cm |
| M | 9.5 ~ 10 | 40 ~ 41 | 25.5cm |
| L | 10.5 ~ 11 | 41 ~ 42 | 26.5cm |
| LL | 11.5 ~ 12 | 42 ~ 43 | 27.5cm |