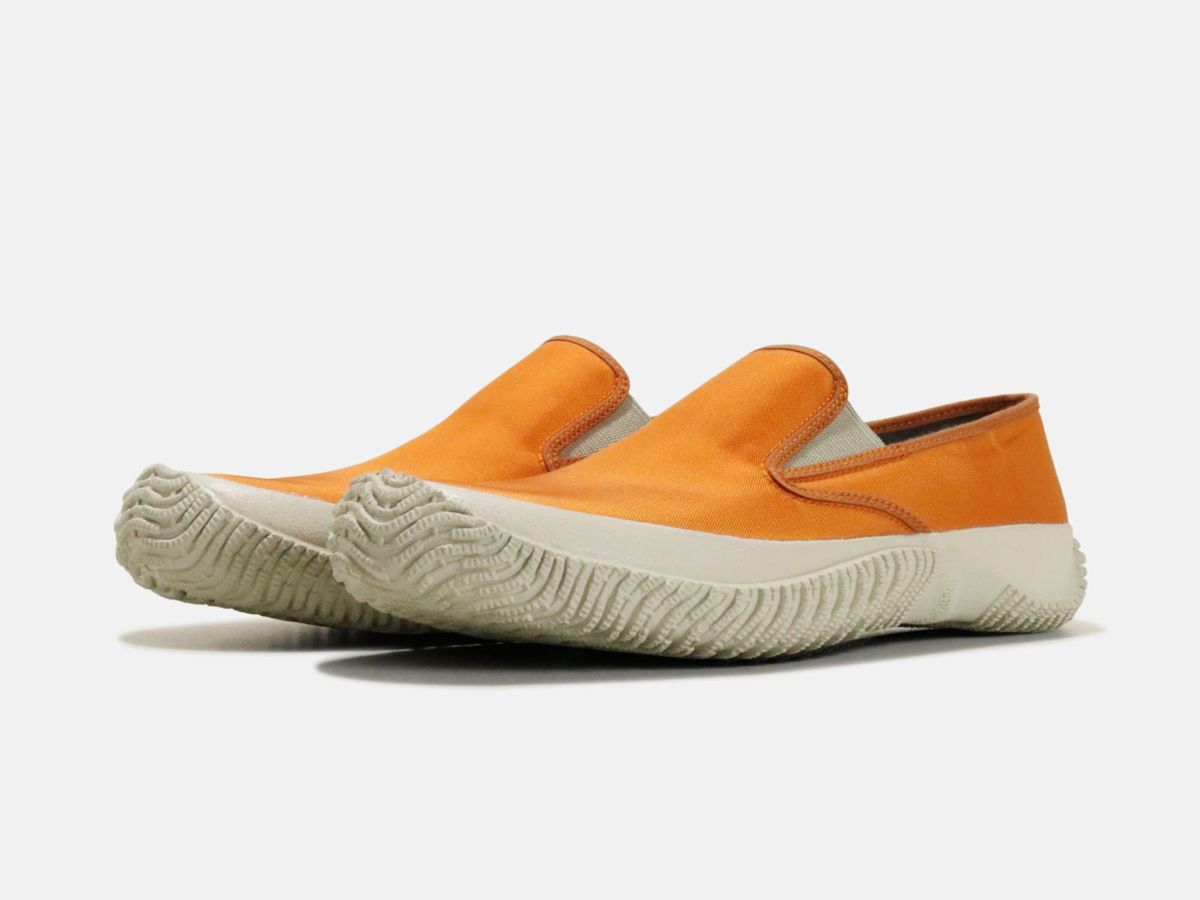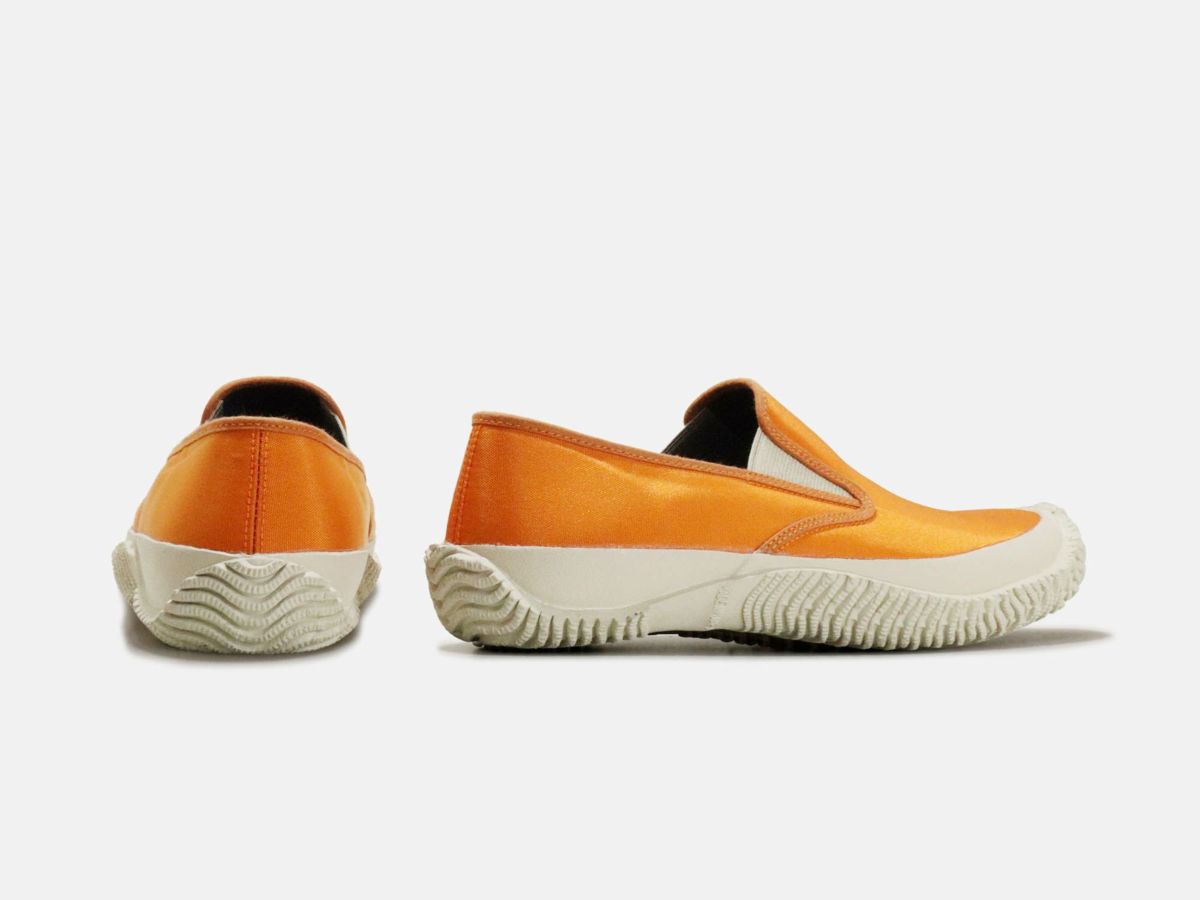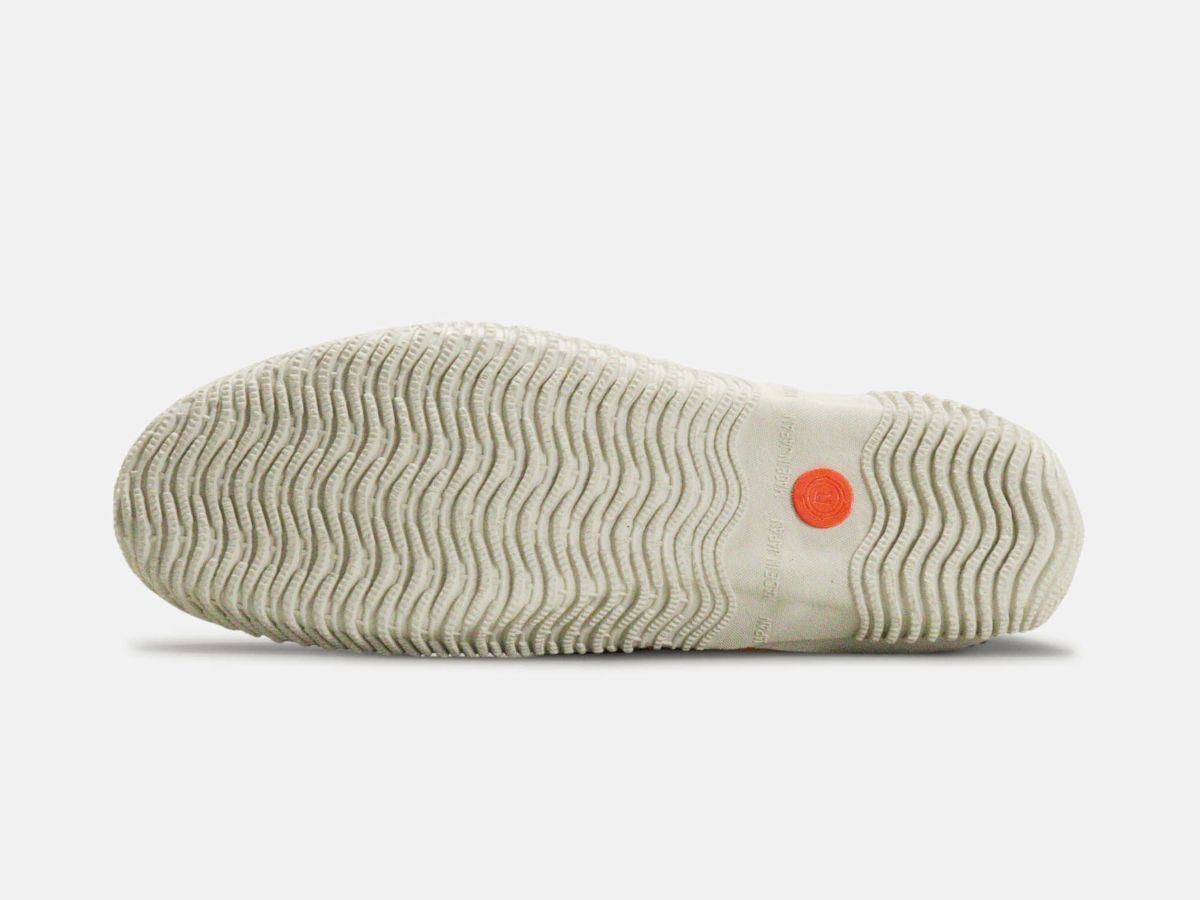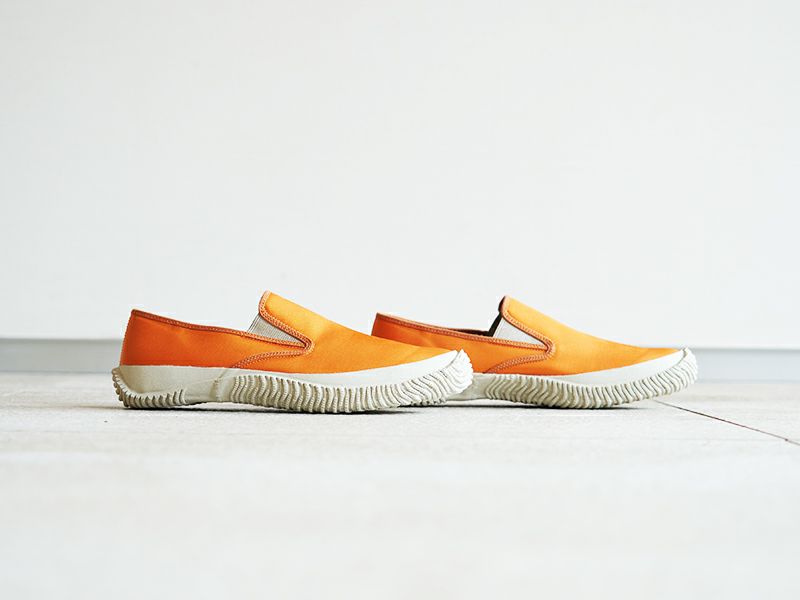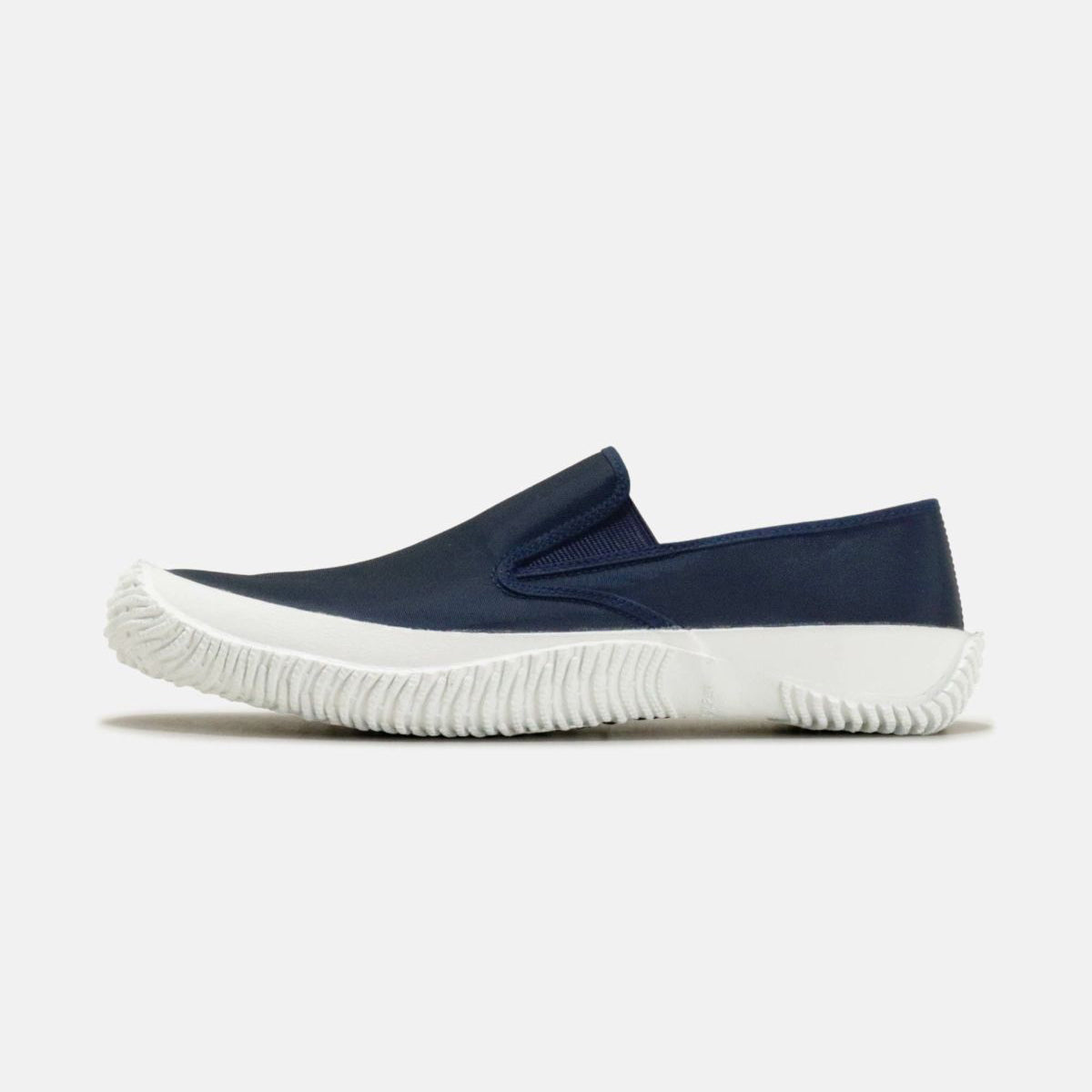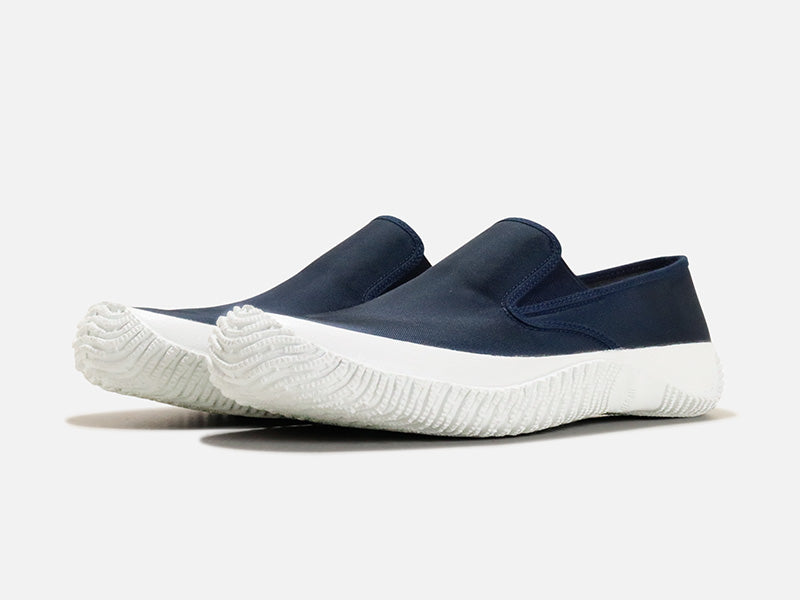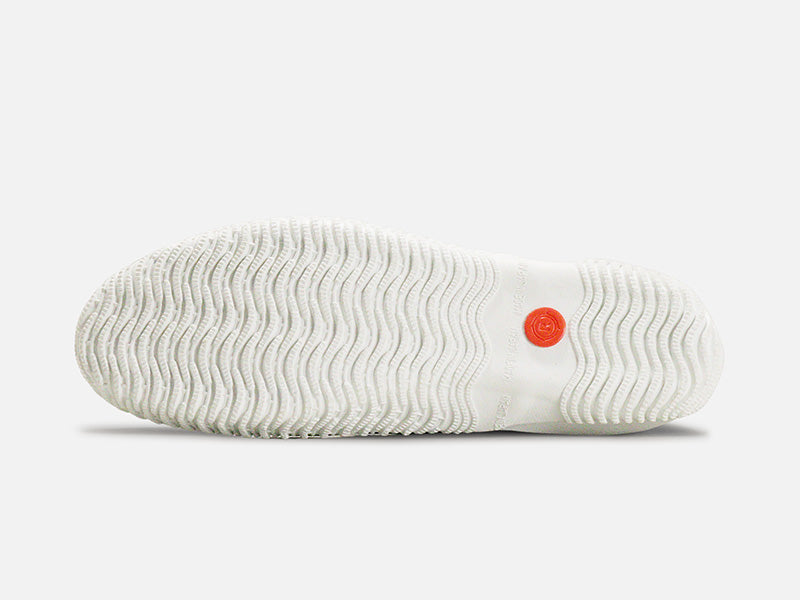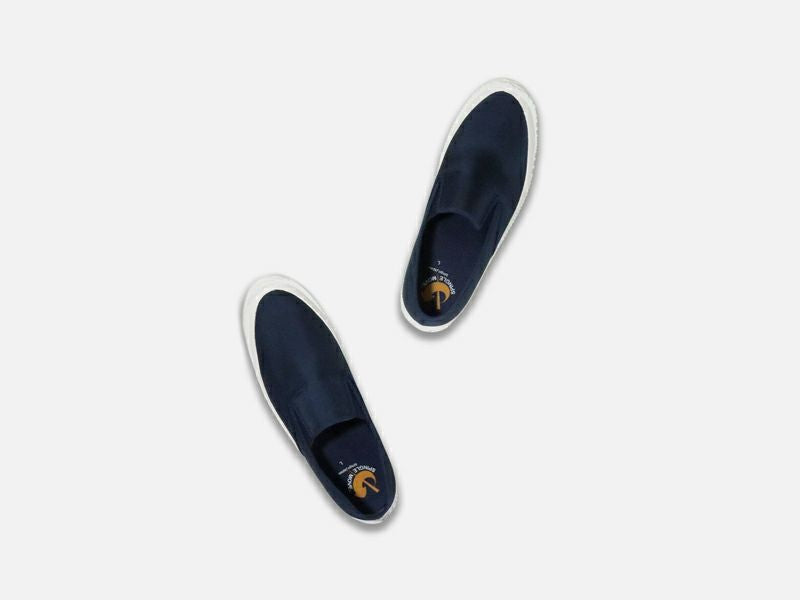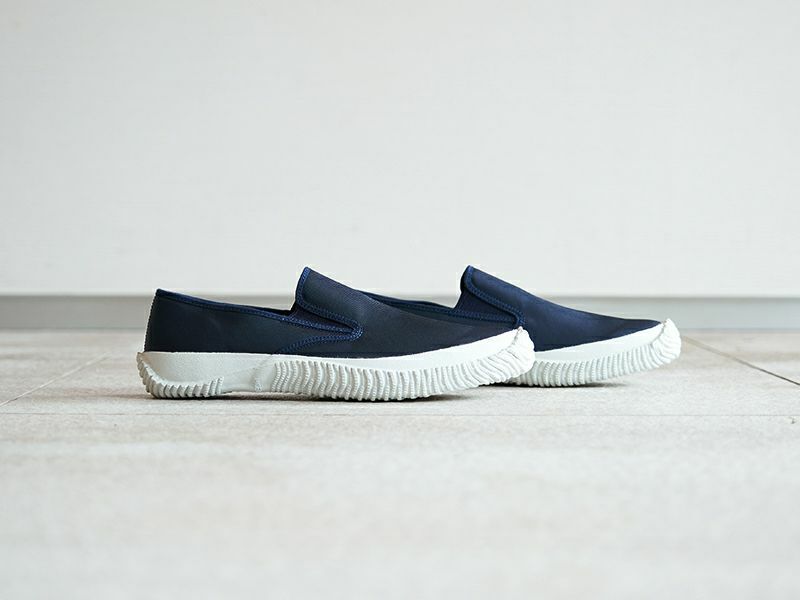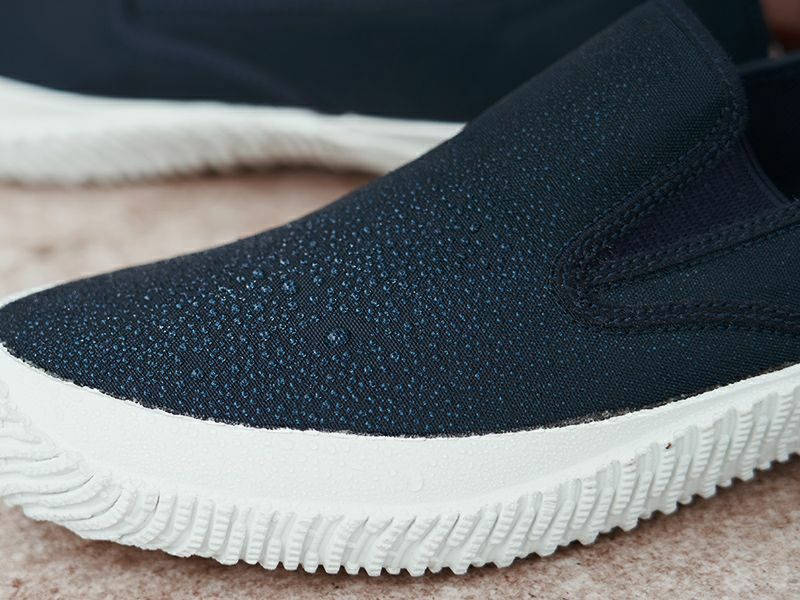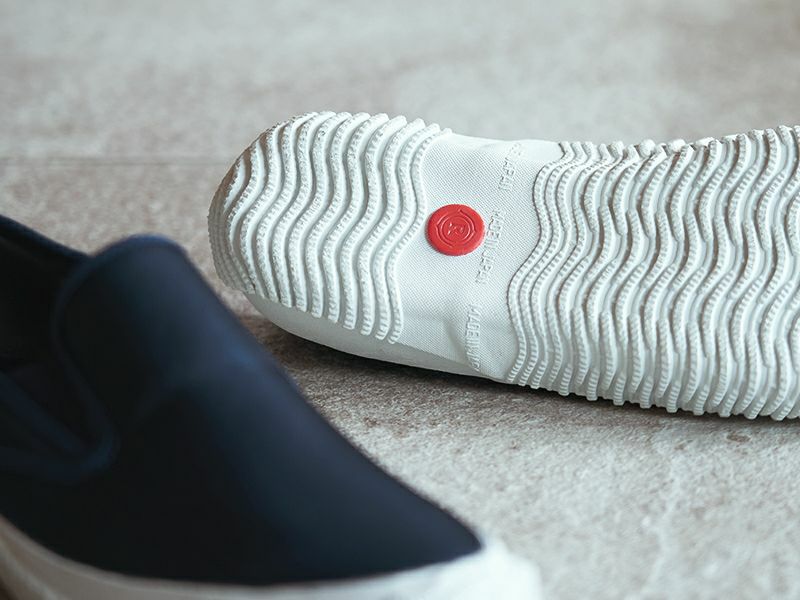 SPM - 295 Handmade Slip-ons
Model 295 is uses CORDURA ECO made by recycling manufacturing waste. It is a material that is light and durable, and also has a water-repellent function.
Our sole brand "RUBEAR" CNF sole is used for the sole. Cellulose nanofiber, a fiber material derived from plants, is blended with the rubber of the outsole, and the wear resistance is improved by about 40% compared to the past.

Furthermore, about 55% of the lining uses "COOL MAXIM" made from recycled materials, making it an eco-friendly and sustainable past.
About the Shoes
All shoes are handmade, top to bottom, in Hiroshima, Japan. The soles are vulcanized from genuine rubber produced in their own factory from raw materials, the leathers are all specialty top grain leathers cut and sewn in-factory.
These shoes are not meant to be a tennis shoe, but more of a form-fitting walking shoe; a casual, but elevated look with a distinct style.
With the exception of a few models, most lines produced each year will only ever be made once, and never again.
SIZING 
We use a S/M/L model that covers a range of men's and women's sizes: 
| | | | |
| --- | --- | --- | --- |
| Men's | | | |
| Size | US | European | CM |
| XS | 5 ~ 5.5 | 36 ~ 37 | 22.5cm |
| SS | 6 ~ 6.5 | 37 ~ 38 | 23.5cm |
| S | 7 ~ 7.5 | 38 ~ 39 | 24.5cm |
| M | 7.5 ~ 8 | 40 ~ 41 | 25.5cm |
| L | 9 ~ 9.5 | 41 ~ 42 | 26.5cm |
| LL | 10 ~ 10.5 | 42 ~ 43 | 27.5cm |
| XL | 11 ~ 11.5 | 43 ~ 44 | 28.5cm |
| XXL | 12 ~ 12.5 | 44 ~ 45 | 29.5cm |
| | | | |
| Women's | | | |
| Size | US | European | CM |
| XS | 6 ~ 6.5 | 36 ~ 37 | 22.5cm |
| SS | 7 ~ 7.5 | 37 ~ 38 | 23.5cm |
| S | 8 ~ 8.5 | 38 ~ 39 | 24.5cm |
| M | 9.5 ~ 10 | 40 ~ 41 | 25.5cm |
| L | 10.5 ~ 11 | 41 ~ 42 | 26.5cm |
| LL | 11.5 ~ 12 | 42 ~ 43 | 27.5cm |
Upper: Recycled nylon

Outsole: "RUBEAR CNF sole" made by kneading cellulose nanofiber (CNF) made from plants into rubber

Insole: Highly resilient and soft latex sponge

Lining: Deodorant, antibacterial and antifungal treatment for sweat absorption "COOLMAXIM" with excellent diffusivity