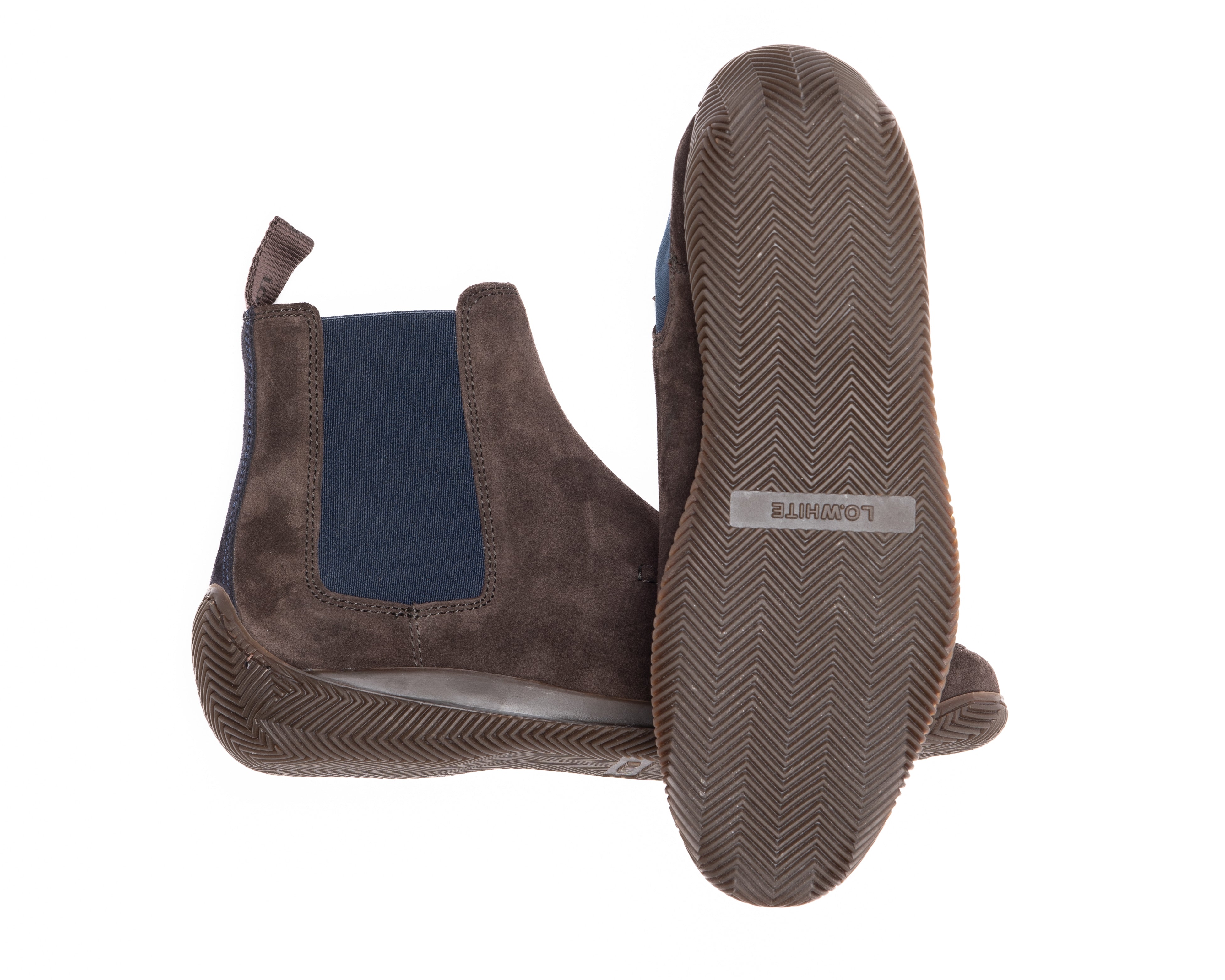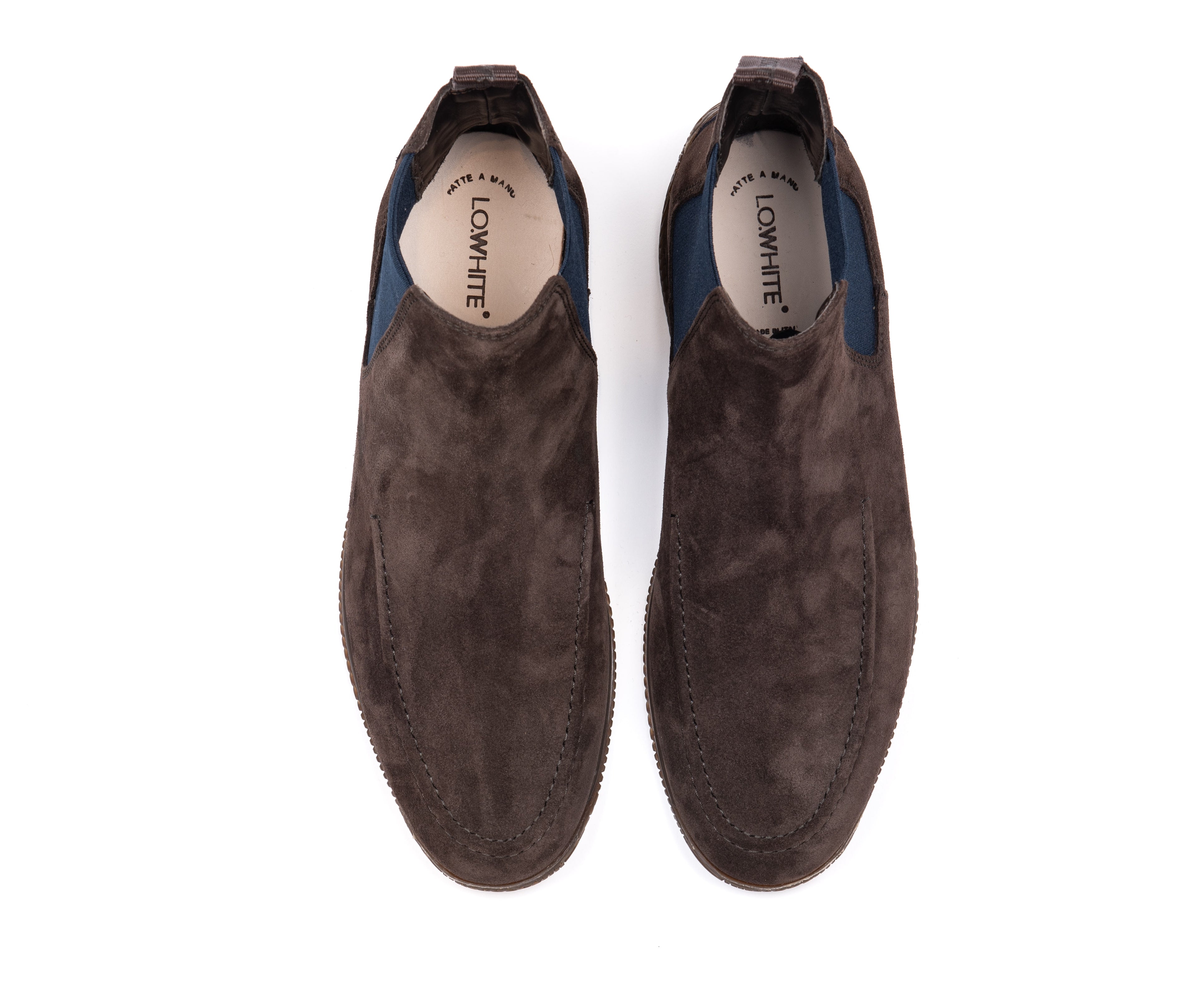 Challenge Beatles Chelsea Boots
Challenge was originally created to combine a sporty sole with an elegant upper, to give the possibility of wearing a single shoe in most outfits, the synthesis of different needs in a single shoe. 

The Challenge line takes its name from the iconic "climbing back" making it perfect for driving. The light rubber sole is made up of 3 layers: rubber tread (with the exclusive "wave" for superior grip), memory and leather insole.