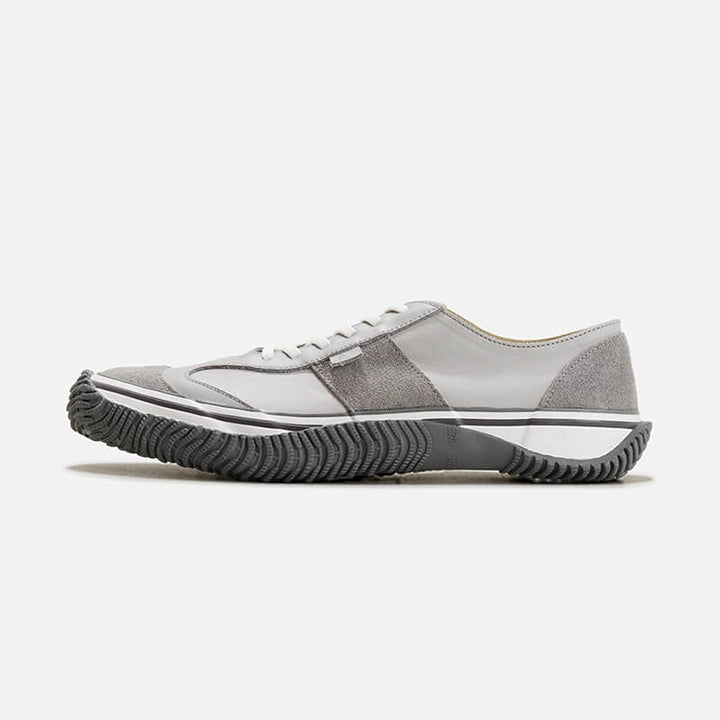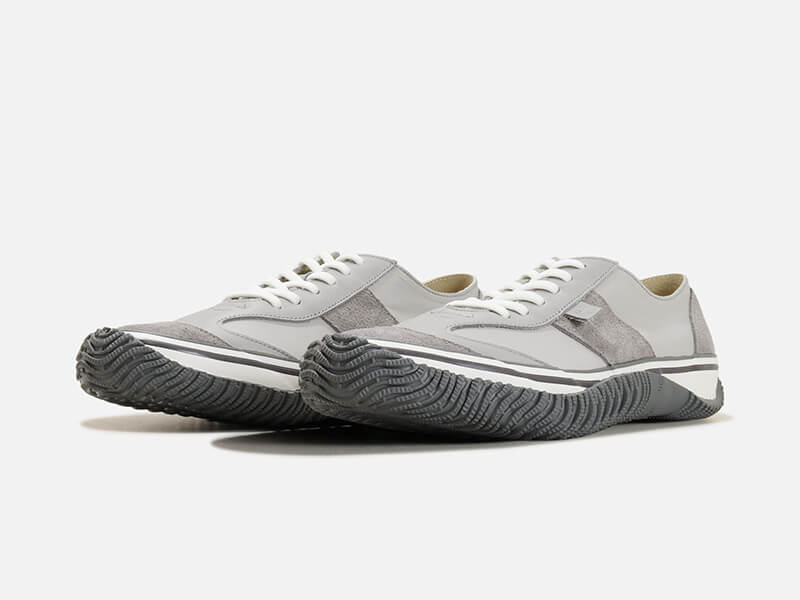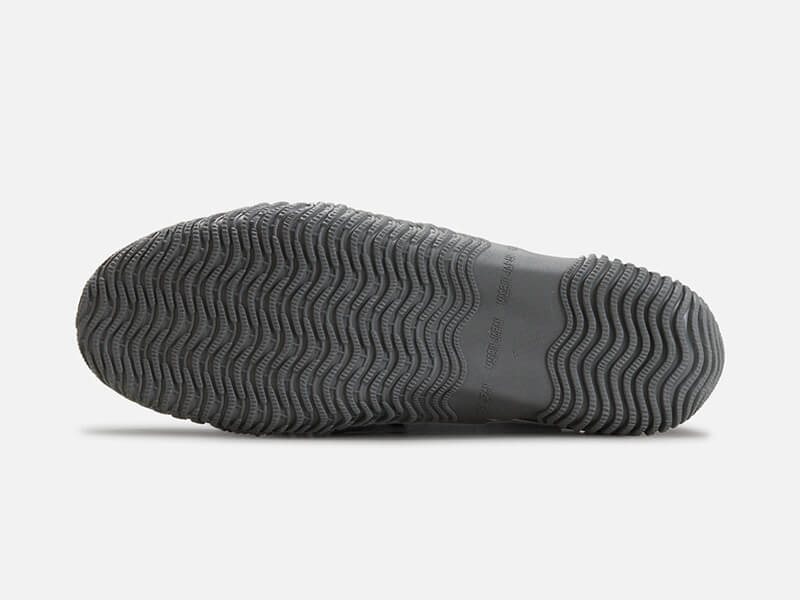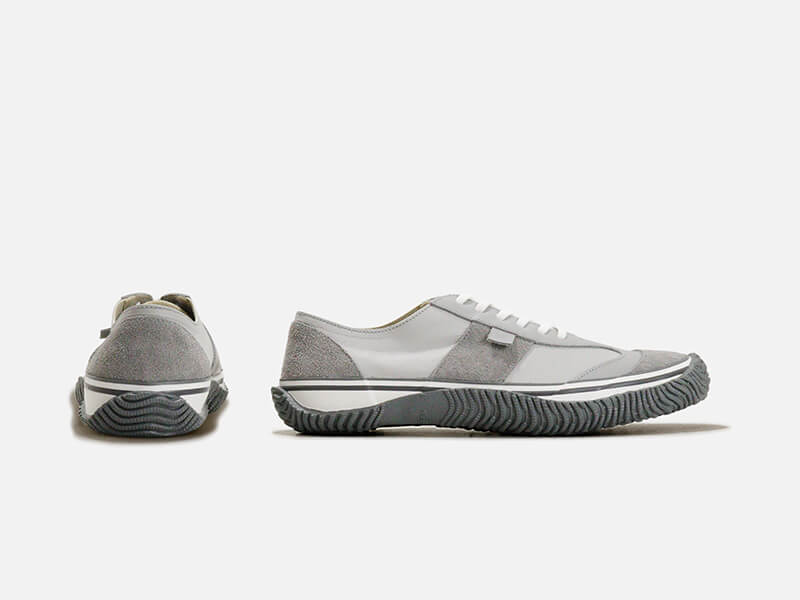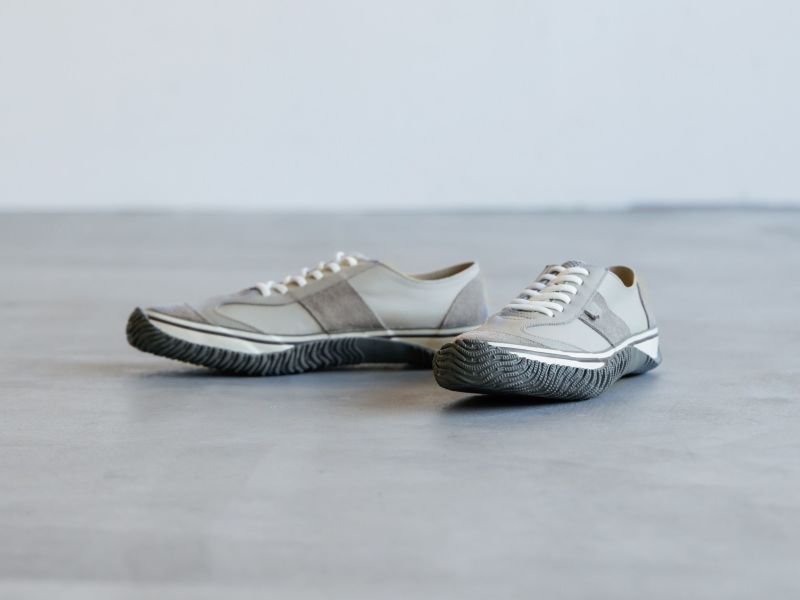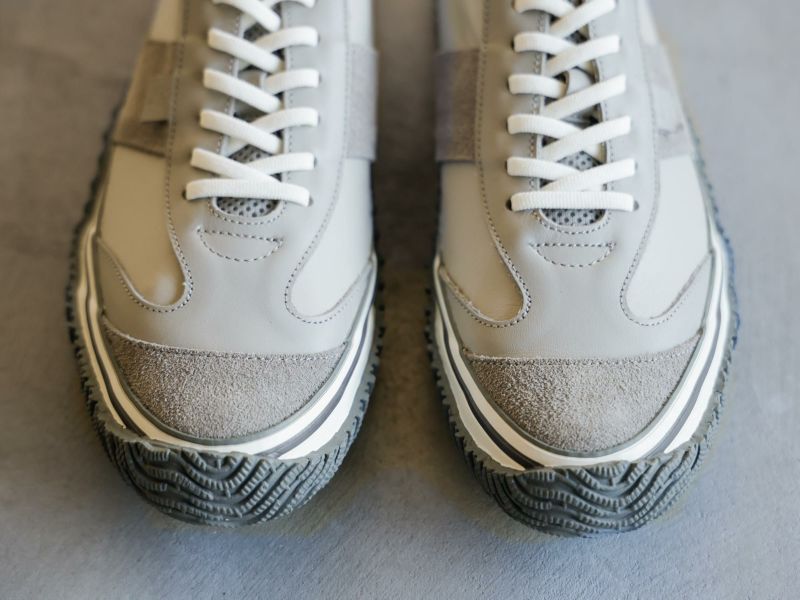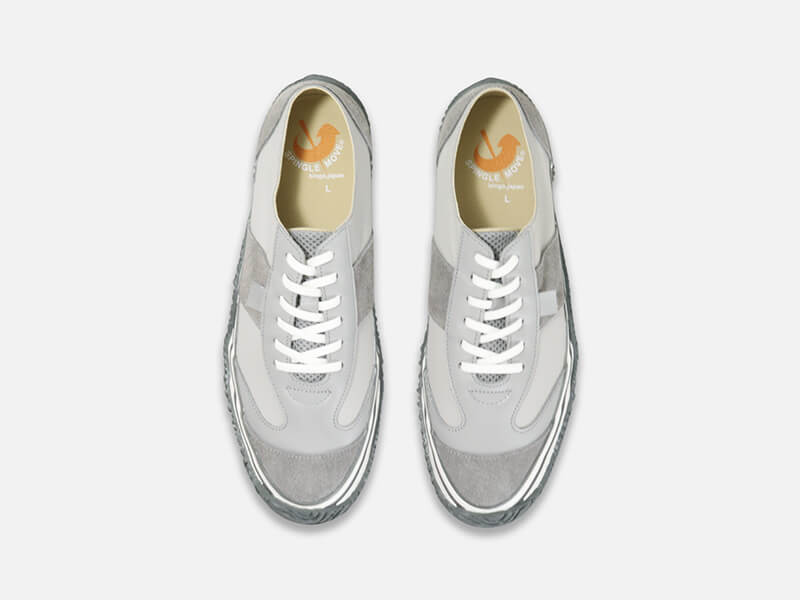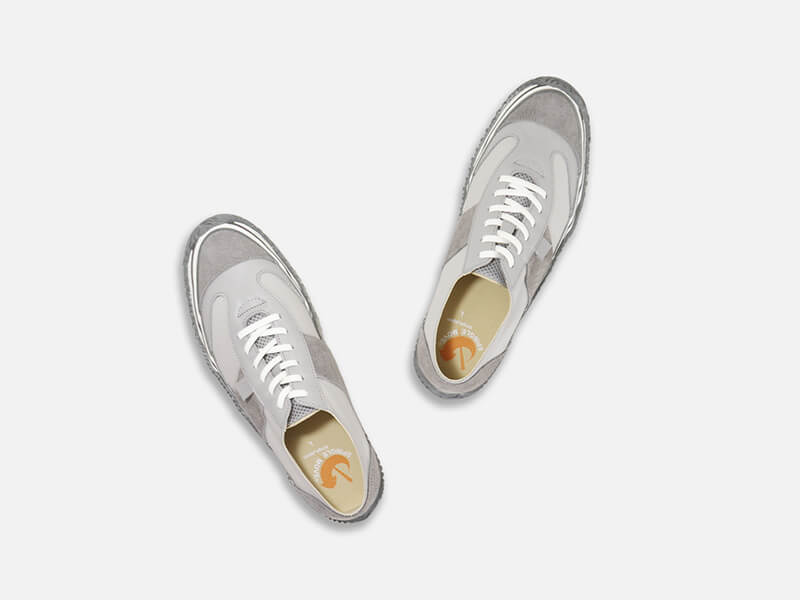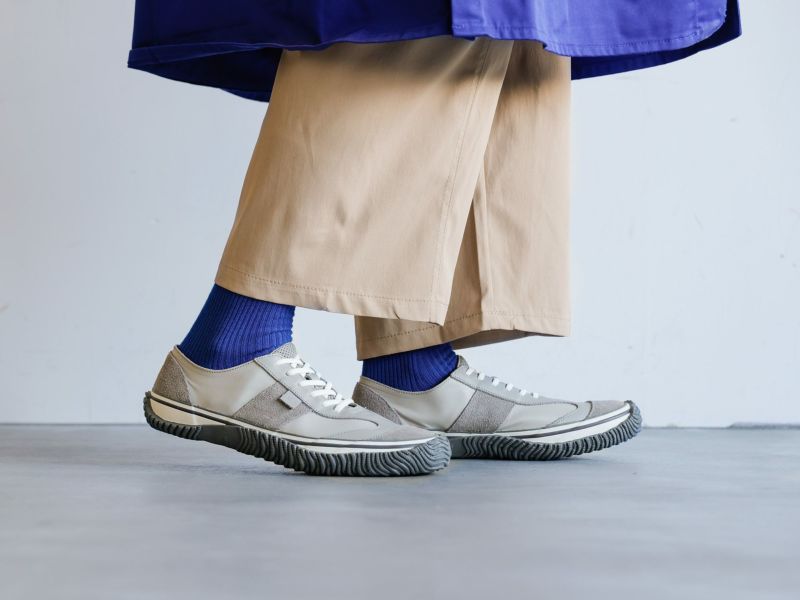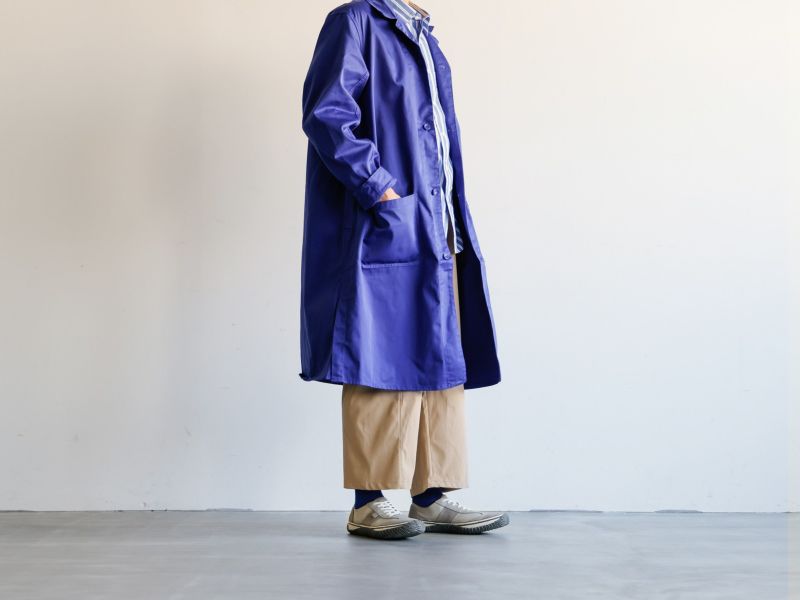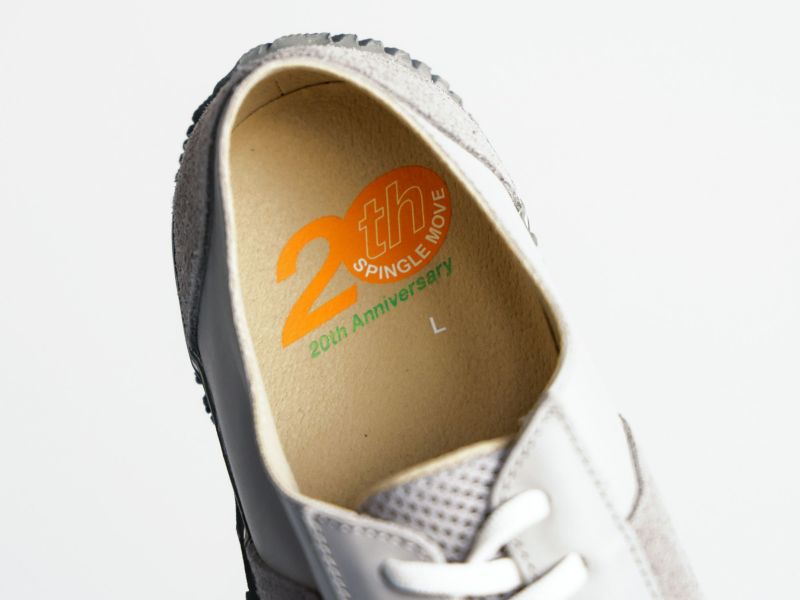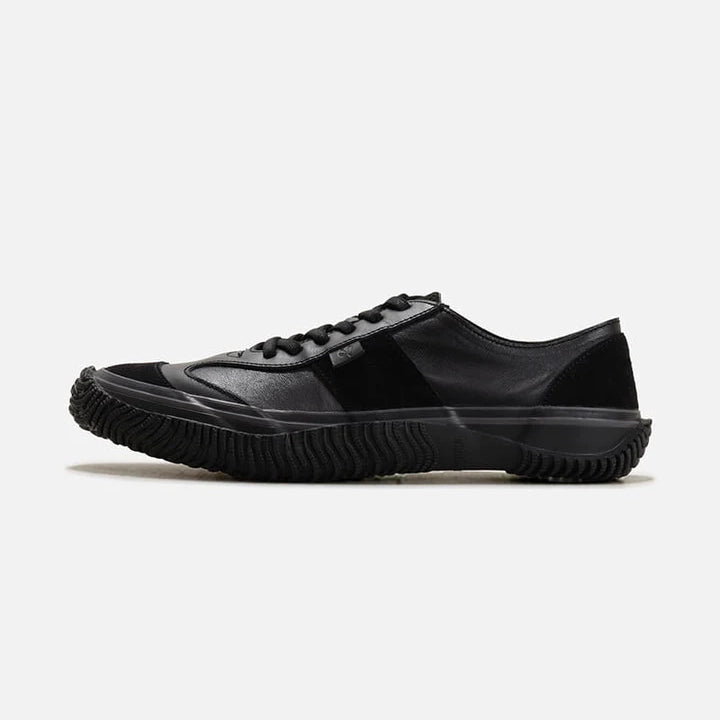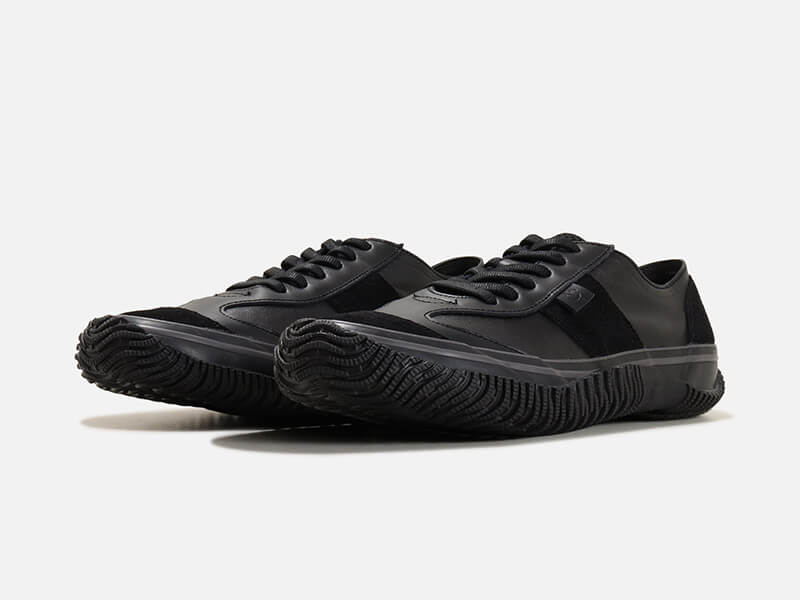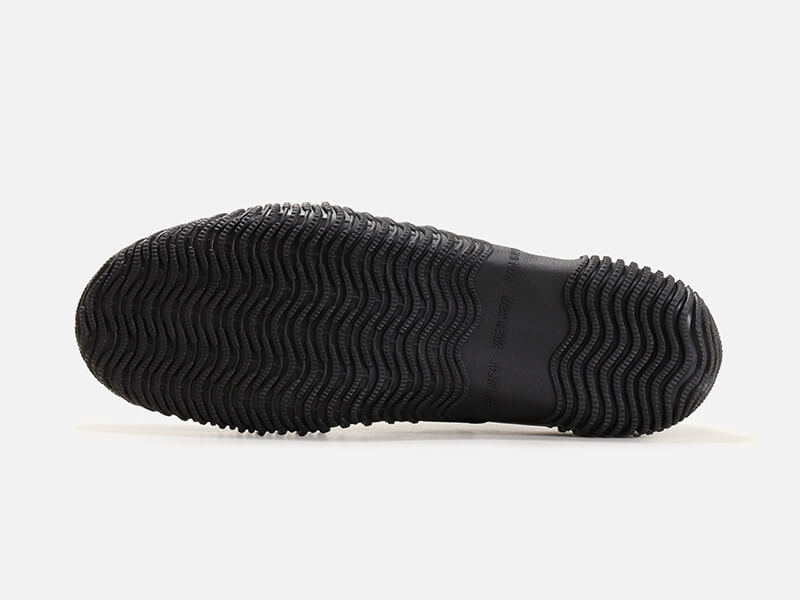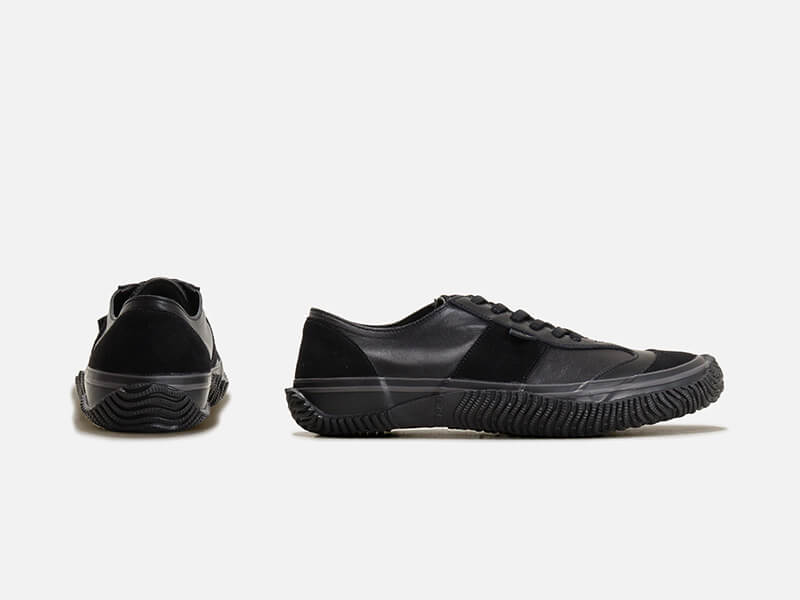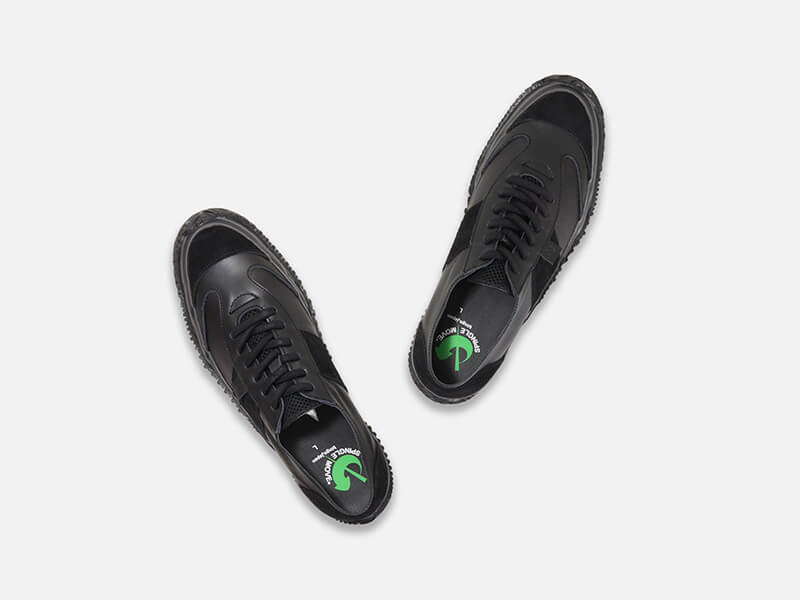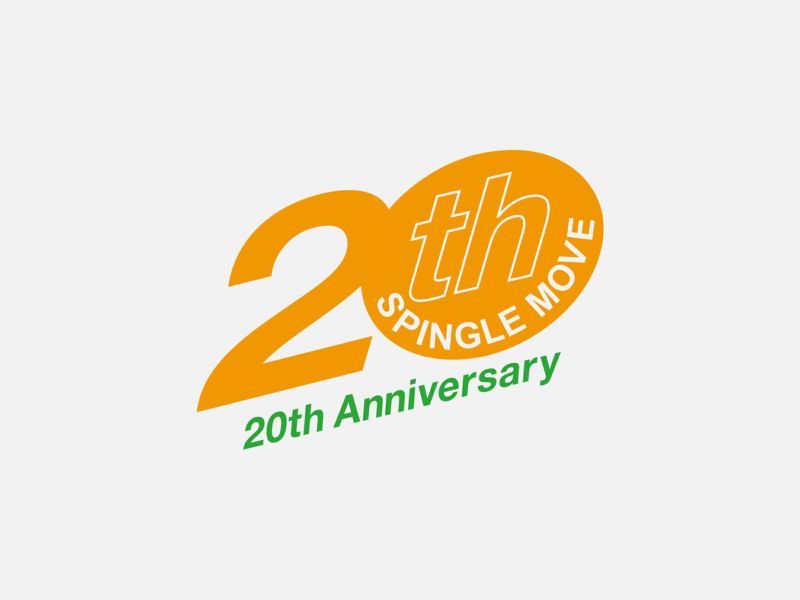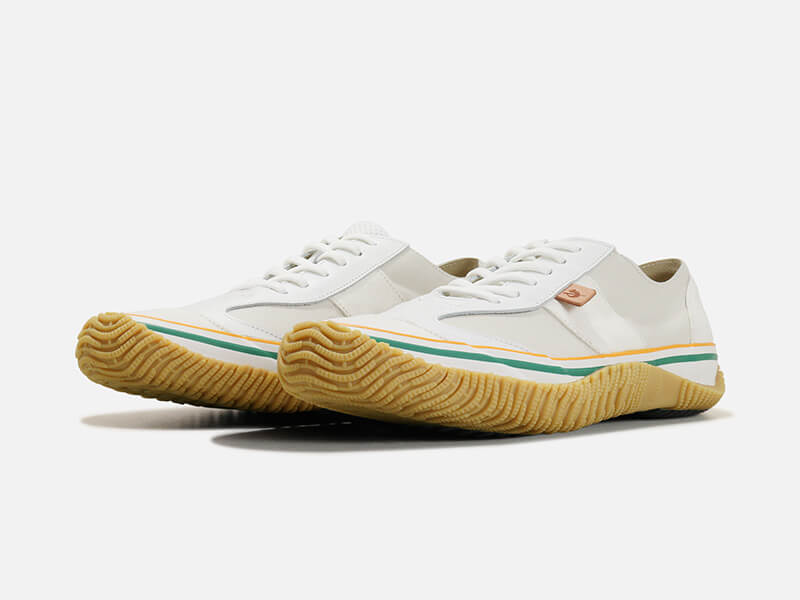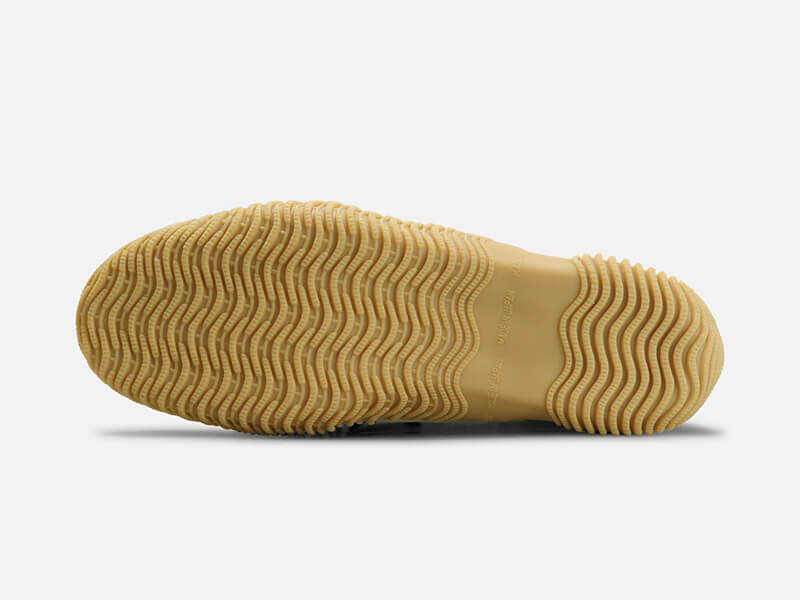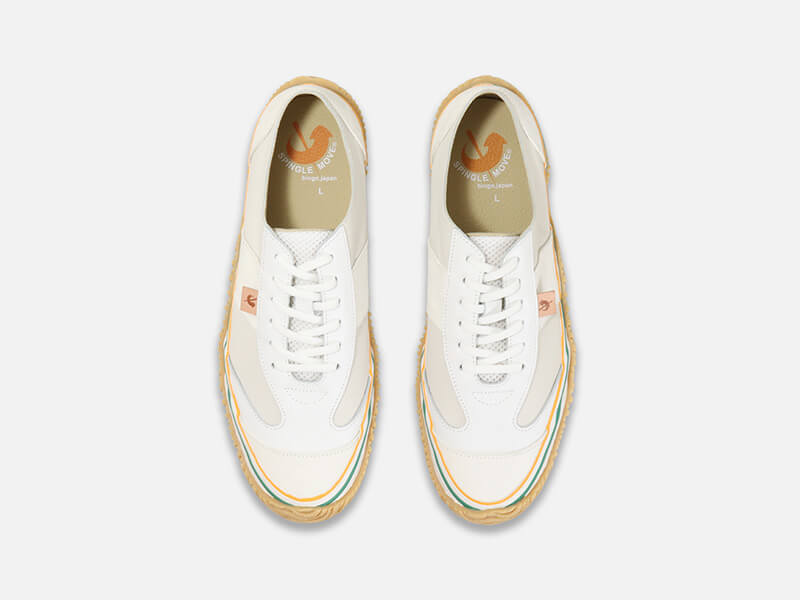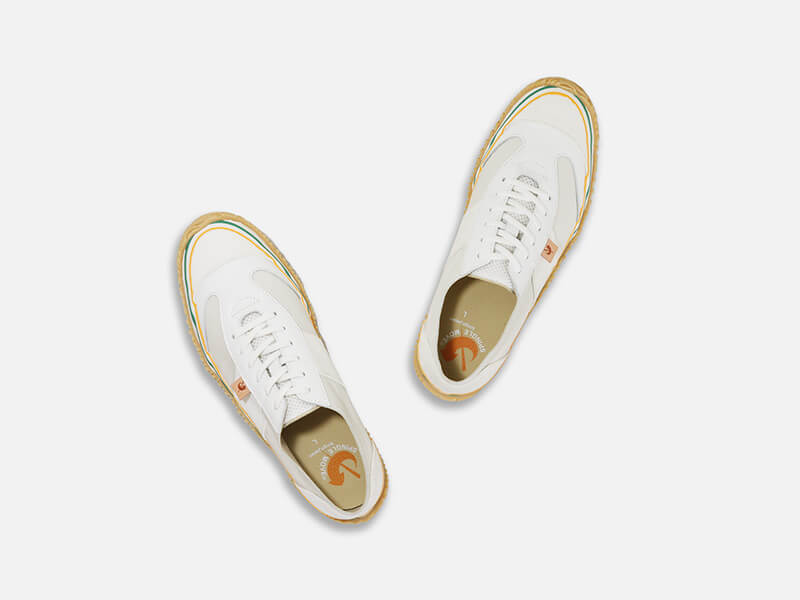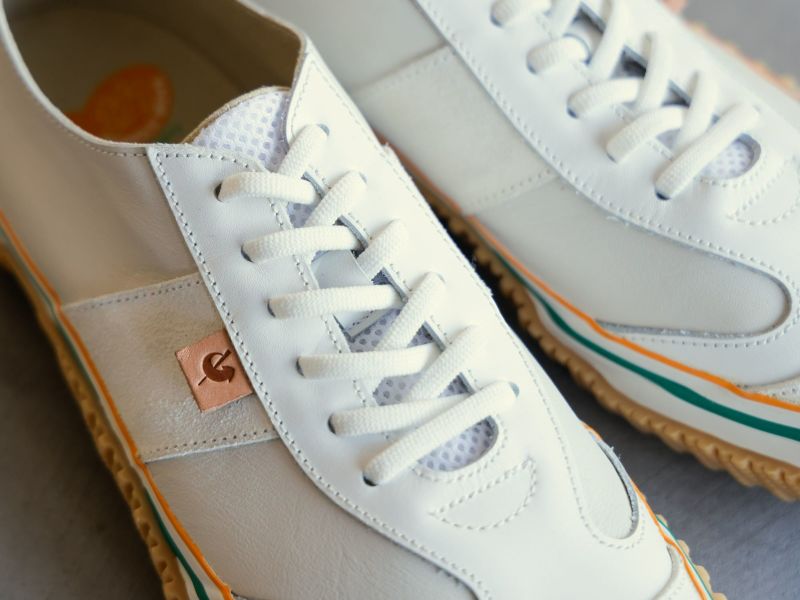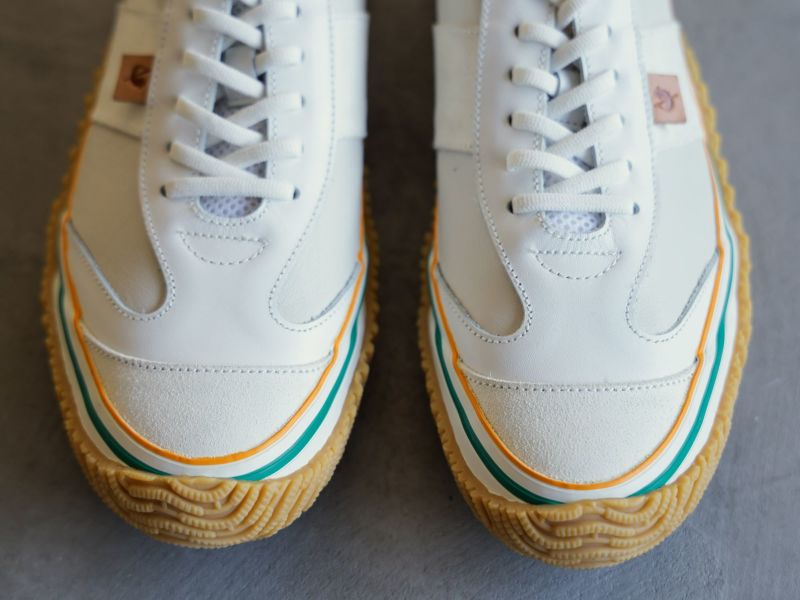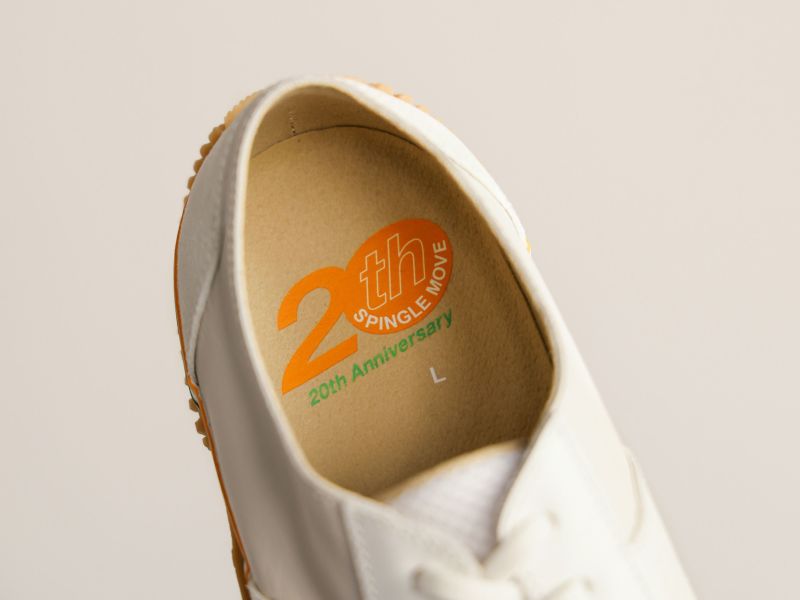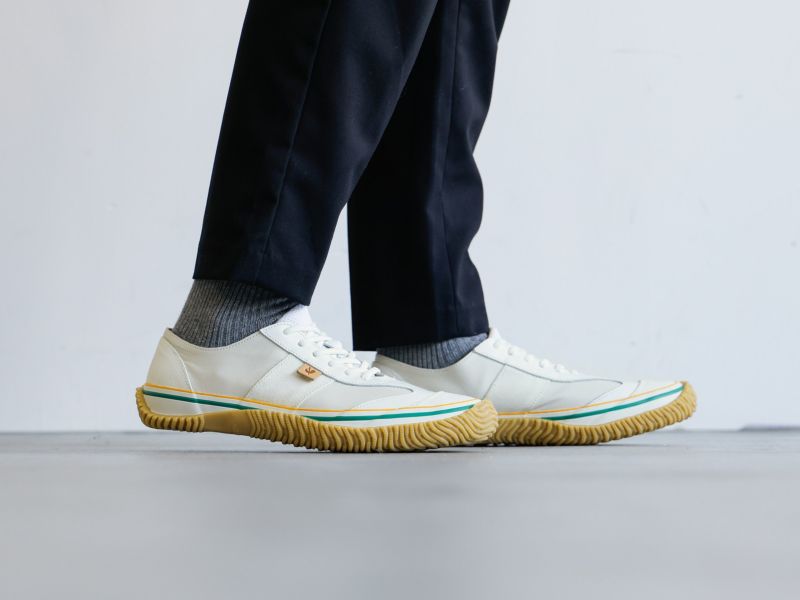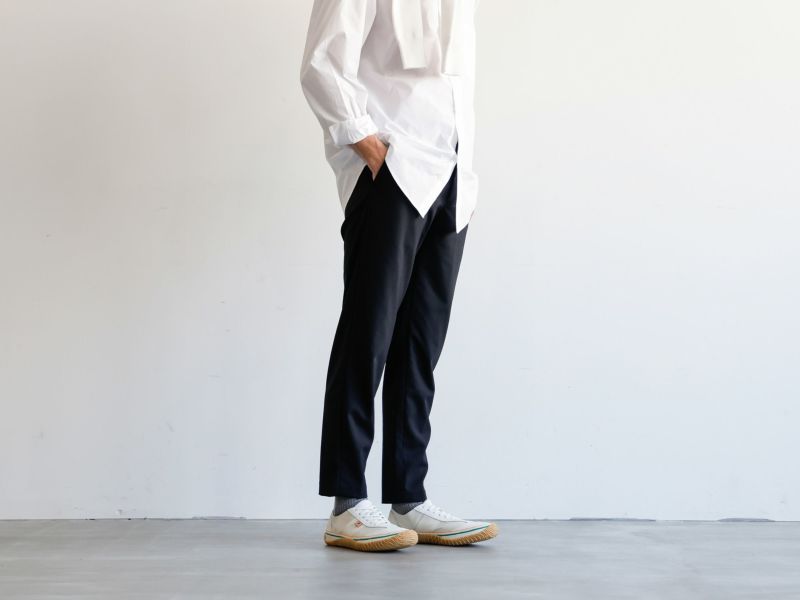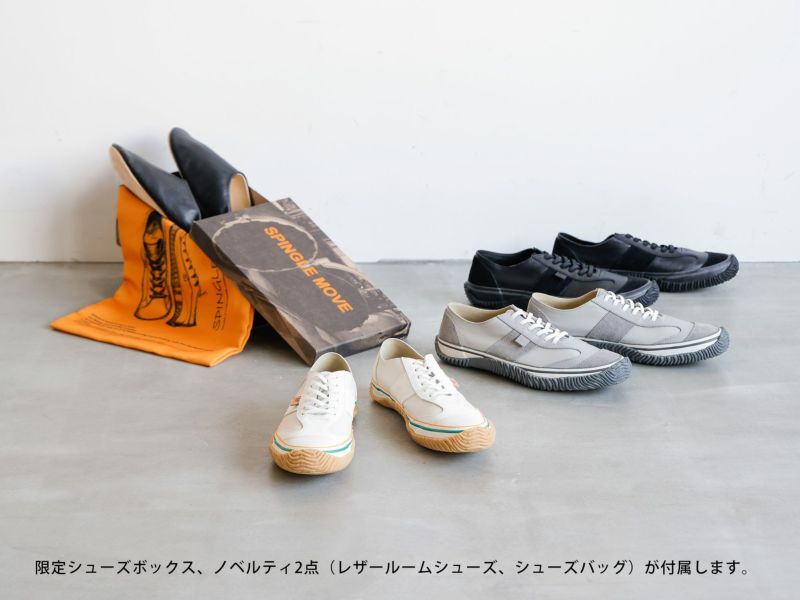 SPM - 1002 Handmade Shoes
20th anniversary revival of the 2003 SPM-501 as the 20th anniversary model of the birth of the spingle.

Based on the design and color scheme at that time, it was reconstructed by incorporating the spindleness cultivated over 20 years.

Combining kangaroo leather, cow leather and mesh material for a modern impression.

Stretchy laces allow you to put your feet in smoothly.

※Limited shoe box and 2 novelties (leather room shoes, shoe bag) are included. The size of the leather room shoes is women's S size, men's M size, and the color is random.
About the shoes
All shoes are handmade, top to bottom, in Hiroshima, Japan. The soles are vulcanized from genuine rubber produced in their own factory from raw materials, the leathers are all specialty top grain leathers cut and sewn in-factory.
These shoes are not meant to be a tennis shoe, but more of a form-fitting walking shoe; a casual, but elevated look with a distinct style.
With the exception of a few models, most lines produced each year will only ever be made once, and never again. 


SIZING 
About the same as SPM-110 (*It varies slightly depending on the difference in material and design) About size selection
We use a S/M/L model that covers a range of men's and women's sizes:
| | | | |
| --- | --- | --- | --- |
| Men's | | | |
| Size | US | European | CM |
| XS | 5 ~ 5.5 | 36 ~ 37 | 22.5cm |
| SS | 6 ~ 6.5 | 37 ~ 38 | 23.5cm |
| S | 7 ~ 7.5 | 38 ~ 39 | 24.5cm |
| M | 7.5 ~ 8 | 40 ~ 41 | 25.5cm |
| L | 9 ~ 9.5 | 41 ~ 42 | 26.5cm |
| LL | 10 ~ 10.5 | 42 ~ 43 | 27.5cm |
| XL | 11 ~ 11.5 | 43 ~ 44 | 28.5cm |
| XXL | 12 ~ 12.5 | 44 ~ 45 | 29.5cm |
| | | | |
| Women's | | | |
| Size | US | European | CM |
| XS | 6 ~ 6.5 | 36 ~ 37 | 22.5cm |
| SS | 7 ~ 7.5 | 37 ~ 38 | 23.5cm |
| S | 8 ~ 8.5 | 38 ~ 39 | 24.5cm |
| M | 9.5 ~ 10 | 40 ~ 41 | 25.5cm |
| L | 10.5 ~ 11 | 41 ~ 42 | 26.5cm |
| LL | 11.5 ~ 12 | 42 ~ 43 | 27.5cm |
Upper: Kangaroo leather / Cow smooth leather

Outsole: Made of natural rubber, it has excellent elasticity, durability, grip and flexibility. Shallow "No.8Outsole"

Insole: Resilient and soft latex sponge

Lining: Breathable textured synthetic leather

Shoelaces: Stretchy strings